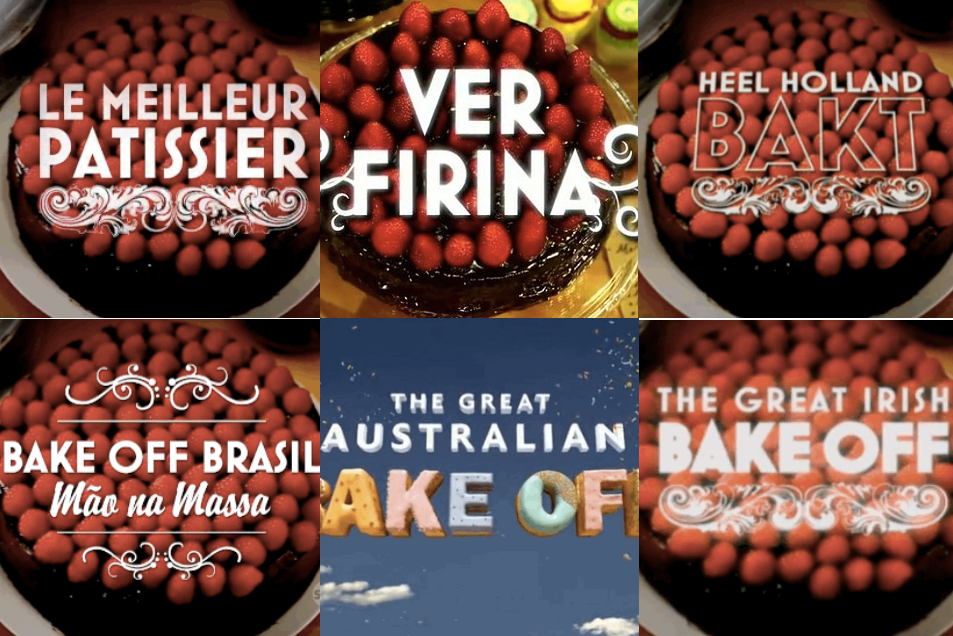 I'm pretty new to TV, drawn like many by the existence of a business model far superior than film. With TV you can cover up to 80% of your budget on the first commission potentially, sell one other territory (or find gap finance) and from then every subsequent sale is profit. After two years typically in the UK, the rights can revert to you forever, Great British Bake-off can sell to the highest bidder. And in the UK as an indie, the format rights are yours to sell for remakes around the world, so Ver Firina in Turkey, or Le Meilleur Pattisier in France can keep pushing profits higher.
But coming into the TV world after a long spell in tech and even longer observing from the sidelines of film, I'm amazed at how rigid it seems. Peers with a huge slate of feature docs behind them are told they have to start nearly at the beginning, their film success bears little impact on how long it will take for them to be producer/director. Commissioners seem to want to see exact replicas of existing hits, by people with track records. Sales are made by describing how exactly your show is like an existing successful show or strand.
Of course there's exceptions to this, and new concepts do often appear. But these typically come from seasoned hands in the industry, not new entrants. If you want to innovate as a newcomer, sign up to YouTube. 
Compare this with the tech startup world. Provided their team looks competent enough, new entrants can get finance for any level of innovative idea. There's still finance for established concepts or remakes (the 'Uber of India' or 'the ARM of smart-watch chips') but a completely new idea can fly simply if it sounds convincing and the team have proven they're competent.
The problem may be classic too-deep management hierarchy – large multi-national media companies own super-indies, who own production companies, with their own experience-led hierarchies. The freedom for innovation at each level is reduced by the high cost of failure for the individuals concerned. For almost everyone involved, it's not *their* company, and if they back a dud, they could be fired. It seems much closer to the studio system with a tough, competitive environment that doesn't tolerate failure.
If it aint broke…
Still, this is how TV has long worked, so it could be argued, if it aint broke, why fix it?
For as long as there weren't innovation platforms for TV, the system worked ok, but now we have YouTube. A feminist analysis of video games may never get commissioned conventionally. Online, Feminist Frequency's Video Game Tropes is a storming success, getting 25 million views, 700k Twitter followers and raising $168k on Kickstarter. Vice has pivoted a sub-culture magazine into a multi-billion dollar company, part-owned by Disney, in recognising early the huge hunger of younger 'millennials' for fresh voices and approaches.
Of course many YouTube channels imitate the formats and styles of trad-TV, but the most popular tend to look and sound like nothing you could find on TV. The more different the better, provided it meets the basic needs of being engaging and sufficiently well produced. The main problem is that advertising revenues from YouTube are pitiful – millions of views can translate into barely a few hours pay at Equity rates.
Worse, the message from MIPTV earlier this year was even YouTube ads weren't safe. Laura Henderson, Global Head of Content & Media Monetization at Mondolez International (ie Kraft, Cadbury, Milka, Kenco, etc) explained "consumers are in the driving seat – they're skipping ads, blocking ads". Advertisers see neither trad-TV or YouTube as a safe or cost-effective means to reach their traditional consumers. "Cost per reach point is rising exponentially" she explained. So advertisers are looking ever more seriously at producing their own content. Branded content, co-produced by the brand, is growing so fast YouTube keeps changing its rules about creators' brand relationships, recognising it was a form of advertising on their platform they were unable to monetise. 
I wrote about Branded Content for Moviescope after my first trip to MIP in 2014, and by 2016 it was an even bigger story, making up an ever growing chunk of Vice's production output. There's countless examples. Mondolez created the Sour Patch House, where musicians could stay for free provided they made music (and ideally snacked on the giant bowels of the sour dotted around). Mattel tells stories around Barbie and Thomas the Tank Engine; the Lego Movie was actually pretty awesome. Shell, somewhat disturbingly, supposedly has $100m+ annual production fund which they operate through Darlow Smithson, normally keeping the 'documentaries' produced uncredited.
RedBull, of course, is the king of this space, making so much from documentaries and live-streams of their adrenaline sport universe they created a new production arm, Terra Mater, without the Red Bull logo or any connection with outdoor pursuits.
There's a good case study about how Factory Media conceived a six-part 30-minute TV show, The Indestructibles, raised £1m from Casio to produce it, built a big following on Facebook and YouTube, then gave it to the men's channel Dave for free. It met product placement rules, but effectively was a 30 minute advert. Appealingly though, the broadcaster didn't care that the agency weren't established TV producers, it was free programming.
Where does this leave us?
So these are our choices if you have an original, innovative idea for TV – be it drama, comedy or format:
Stay within trad-TV and make derivative programmes until you have sufficient reputation to try something new.
Find the money yourself to make original content on YouTube for a tiny advertising income, or for the slowly burgeoning and high-risk tVOD market.
Or make adverts pretending to be programmes for web and trad-TV.
I can't help but feel the disruption cycle isn't complete.