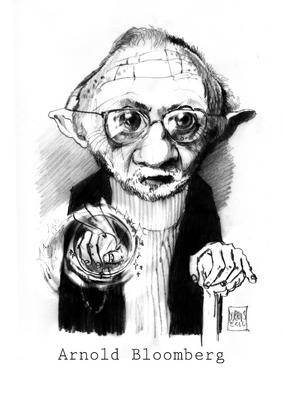 Method acting is a technique used by many leading Hollywood actors. Everybody from De Niro to Hoffman uses it. One of the leading teachers of method acting working today is Arnold Bloomberg of the Bloomberg Academy of Drama in New York. Dr Andrew Cousins, went to learn more.
AC: What is your fundamental approach to acting?
AB: For me acting isn't just about pretending to be somebody else. It's about becoming a physical and mental actualisation of a character. Acting is in many ways like a triangle with no corners.
AC: Does method acting make for better acting?
AB: Let me put it like this. My job is to take an actor on a journey. That journey is from the place known as 'bad acting' to the place known as 'good acting'. The place known as 'bad acting' is where people like Lou Diamond Phillips hang out and it's a very scary place.