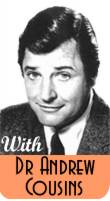 AC: How did you get started as a child actor?
BS: I'd never really acted before. Then a casting agent visited my school. She was looking for somebody to appear in a commercial for Kellogg's. I got the part and for three years I was the face of cornflakes. I made fifteen adverts for them in that time and I would estimate that I probably had to eat around a thousand bowls of the things. I was literally sick of them by the time my contract finished. In fact, I still can't go past the breakfast cereal aisle in a supermarket without retching. In retrospect that was my first lesson in how show business can scar you for life. There isn't any therapy available for somebody with an aversion to cornflakes either. Society looks on you as a freak.
So how did you land the part of Charlie Bucket?
After I finished doing the Kellogg's adverts I couldn't get any work. I'd become too closely associated to one particular product. I was turned down at numerous auditions. They wouldn't even let me read for the part of the Milky Bar Kid. That was a shame actually. I'd worked out a whole new approach to playing the character. I figured that the guy is a loner. He's running away from something. He needs approval. He needs to be loved. Otherwise why would he spend all his time giving away Milky Bars? It just doesn't make sense otherwise. I could really have done something with that role.
Then I was asked to read for a part in 'Wonka'. At that time they didn't have us in mind for any particular role. They just wanted to see as many kids as possible and see who fitted which part best. I really thought I'd blown it actually because I had an argument with the casting director right in the middle of the audition. I was reading the lines with an accent. She kept insisting that Charlie Bucket was an American and therefore wouldn't be Hungarian. I tried to explain that I sensed that the character needed to come from an oppressed minority background. He could easily be adopted. They wouldn't have it. Reluctantly, I read the way they wanted and something must have worked because I got the part. I still think it would have enriched the piece if they'd let me play it my way though.
What was it like to walk onto the set of your first major motion picture? It must have been quite nerve racking. Was it?
Not really. For me it was just another day at work. I'd already got fifteen commercials under my belt at that point. The scale was certainly bigger. Also I was working with a better quality of co-star. On 'Wonka', I was playing opposite Gene Wilder. The best I'd had in my cornflakes days was Fred Harris and Johnny Ball from 'Play School'.
What was it like working with Gene Wilder?
The great thing about Gene is that he is very good at the craft of comedy. He can time a line to perfection. Every single nuance counts. He was also very generous. Some comedians try to steal all the laughs for themselves. Not Gene. He just wanted the movie to be as funny as possible. He didn't care who got the laugh as long as there was one.
It was during the making of the film that your problems started wasn't it?
Yes it was. Mind you, I wasn't the only one. The Oompa Loompas in particular were way out of control. After every take they'd be round the back of the set getting ripped on cheap whisky. They'd swear at the crew and bite their ankles. Their behaviour was appalling. They also used to have dwarf orgies back at their hotel. Somehow they found an agency that hired out midget hookers and they'd hold these wild parties. Obviously I didn't go but I heard the stories.
I had my own problems at that point. The film company had given me a whole load of promotional sweets. It had become a habit of mine to unwind after a days shooting with a couple of Topics, some Smarties and watch the 'Banana Splits' on television. After a while the Smarties alone weren't doing it for me and I started mixing them with Spangles. I guess I just hadn't realised how dependant on them I'd become. By the time I started getting heavily into Sherbet Fountains it was already too late. It took ten years of rehab to wean me of them.
After the film came out the publicity was enormous. How did it affect you?
It was extraordinary. I was on television all the time. I did 'The Late Show with Johnny Carson', 'Parkinson' — even 'Sesame Street'. Everybody wanted a piece of me. I started to loose my identity in a sense. Who was I? I was telling anecdotes but I couldn't even remember the original incidents any more. Plus the work was drying up.
Why was that?
It was down to typecasting again. I got small parts in some TV series. I did a couple of episodes of 'The Tomorrow People' but by the time I was eighteen nobody was hiring me anymore.
That must have been something of an emotional blow.
Yes it was. I went into a spiral of depression for a while. In fact, I spent a bit of time in hospital. I'd had a complete mental breakdown. I'd been convinced that these little pink creatures were coming in through the window to get me and just lost it totally. It turned out I'd been watching 'The Clangers' whilst pissed. All I know was it seemed real to me.
You don't act any more do you?
No I don't. I needed to reinvent myself. I decided to embark on a proper career. Something where I could really achieve something. Something where I could really make a difference.
So what did you do?
I became an accountant.
An accountant?
Yes. There's nothing quite like the thrill of balancing a really complex set of ledgers. The complexities of the value added taxation system are quite fascinating. Acting is all very well but could Oliver have calculated the return on a £5000 lump sum investment at 5% compound interest over a ten-year period in his head? I don't think so. Would he know the difference between a Capital Bond and a TESSA? No, I don't think he would. And the restructuring of a multinational company's financial structure is a more finely judged skill then any performance of 'Hamlet'.
Barrett Stevenson — thank you.
Barrett Stevenson is now a partner in the firm, Stevenson, Culkin and Coleman. He's just won 'Most Dynamic Accountant of the Year' for the fifth year running.