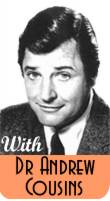 AC: Britney I think it's fair to say that your rapid success has been a surprise to most people. Did it surprise you?
BS: Oh like, jeez, yeah totally. I mean when I think back only two years to the days when I used to buy records at the music store and wish that it was my face on the covers of all those albums. And now my personal assistant tells me that my face really is on the cover of all the albums. It's just magical. It's kinda like a fairytale.
AC: Yes I suppose it is. Have you kissed many frogs?
BS: I'm sorry?
AC: No I'm sorry. I don't know what came on your tits. Er, came over me. Came over me is very definitely what I meant to say. Sorry. Erm, how many records have you sold in total do you think?
BS: Oh my, you mean worldwide?
AC: Er, yes I suppose so.
BS: Well I don't really know. It's quite a lot.
AC: Well I wasn't asking for an exact figure or anything.
BS: I don't really keep track of the numbers. That would be horribly sad wouldn't it? Sitting pouring over your sales figures every day?
AC: It's not that important really. Now…
BS: It's about 15,238,894,956 but I couldn't be more exact then that.
AC: No. Quite. You're featured in newspapers and magazines almost daily. Does the pressure of fame ever get too much?
BS: You know it can. It really can. Being photographed wherever you go is such a drag after a while. It gets so as you can't go down to the store without being followed by the press. I think the most important thing is to stay grounded. You know, people forget just how important it is to keep both feet on the ground. You have to remember just what sort of person you are. Otherwise you just become totally subsumed by fame. You have to keep in touch with your normal life. Luckily, I'm surrounded by a great bunch of people who do just that.
AC: Like who?
BS: My stylist, my personal hairdresser, my manicurist.
AC: I see so that's…
BS: Also my fitness trainer, my chauffeur, my chef, my housekeeper, my personal assistant, her personal assistant, my publicist and my manager. Like I say you have to keep in touch with normal life.
AC: Right. Yes. Now what about jealousy? I imagine that you must have encountered that from time to time?
BS: Oh jeez yeah. You know it saddens me that people feel the need to be so petty. Why do they have to be so negative? If I saw somebody drive past me in a million dollar sports car dressed in a specially commissioned handmade Gucci leather jacket then I'd be pleased for that person. They're living their dream. If anything it would inspire me to achieve those things too.
AC: So how do they tend to react?
BS: Oh they tend to swear at me. To hurl abuse.
AC: And how do you react to that?
BS: It upsets me. But I don't let them see that. If they know that their hate has in some way got through to me then it would be ten times worse next time. I have to rise above their level.
AC: Good for you.
BS: Then I set my bodyguard Chet on them. Chet's a blackbelt in judo. They usually don't try it again.
AC: Tell me a little about the film that you're currently making.
BS: It's called 'Overnight Success' and I play a girl who accidentally records a number one single and is catapulted into the spotlight.
AC: What attracted you to the role?
BS: Well it was just a magical, magical script. The way that the character's experiences seemed to echo so much of what has happened to me was just so spooky that it would have seemed like, I don't know, bad karma to turn it down.
AC: It's not that spooky considering you co-wrote the script.
BS: I know what this is about you know.
AC: I'm.. What?
BS: Oh yeah. I've seen this before.
AC: You really have lost me.
BS: You just can't stand the fact that I'm a millionaire at 18 and here you are wearing your cheap crumpled suit and you just can't stand it can you? You look at me and you think, "Why can't I be like that?" "Why wasn't it me?"
AC: Not really. I'd look terrible in a cheerleader's outfit.
BS: Yes. Yes you would.
AC: Has it been difficult making the transition from popstar to filmstar?
BS: You know it's funny but it hasn't been that hard. I guess because I'm playing somebody that's so close to myself it makes it a lot easier. In a way it's a good training ground for my next picture. I'm going to be playing a very different kind of role in that. It's good to take it in stages. I did the same with my music. My first single was a traditional power-ballad whereas my follow up record was a power-ballad with rock overtones. So you kinda build it up in stages. See?
AC: I believe Marlon Brando used much the same technique.
BS: Who? What sort of name is Marlon?!
AC: I understand that you're a big fan of Madonna.
BS: Oh absolutely. I mean who isn't?
AC: Er, well. Hmm.
BS: She just has a charisma, you know? The way she manages to reinvent herself and keep her music relevant to today is just such an inspiration to me. I'd love to do a duet with her.
AC: And what about the possibility of starring in a film together?
BS: No way! Haven't you seen 'Shanghai Surprise'?
AC: Fair point. So what's next? Can you talk about your next role yet?
BS: Yes. I'm doing a movie with Baz Lurman. It's a modern day version of 'Macbeth'
AC: So which part are you playing?
BS: I play Ophelia. It's a part I can really get my teeth into. It's totally different to the part I'm currently playing.
AC: Right. So no crop-tops and ra-ra skirts here then?
BS: No. This is set in 1950's America. The whole film is set in and around Mac Beth's Diner. They didn't have crop-tops then.
AC: No obviously.
BS: So I wear a t-shirt and ra-ra skirt instead.
AC: Well that'll make a refreshing change then. Britney Starr, thank you.
"Overnight Success" will be on general release sometime next year. Britney Starr's new single, "Don't break my heart, I could buy Belgium" is released on the 15th August.