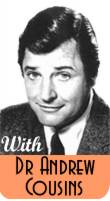 AC: Rick, I imagine it must have been a very daunting experience trying to not only match, but indeed surpass, the ape make-up of the original films. Was it?
RB: Was it ever! That make-up is a classic. John Chambers who designed the original effect was a genius with latex and a wig. He not only designed Spock's ears in the original 'Star Trek' but in later years he also created William Shatner's hairpiece. This guy knew his business inside out. So as you can see I was kind of given the make-up equivalent of trying to reinvent the Mona Lisa but making her smile a bit more this time. But then again Tim Burton is a genius too. I knew that if he had faith in me to provide him with what he wanted then there was no way I could turn the job down. I also had alimony to pay for.
AC: Bearing in mind the legacy of the original films how did you approach the version for the 21st century?
RB: Okay, first I established some ground rules with Tim. He basically wanted these to look as much like real apes as we possibly could. He also didn't want any computer-enhanced effects. It had to be a real actor inside a real mask. He also wanted more species of apes. In the original films there were only three, chimpanzees, gorillas and orang-utans. In this movie we have around ten different kinds of ape with each one having to look identifiably distinct from the others. After that it was a case of taking the actors and trying to make them look like an ape. In some cases that was quite tricky. Say what you like about Helena Bonham-Carter she looks nothing like a chimp. However she does have very large, very expressive dark brown eyes and so I designed a look based around those. In contrast, making Tim Roth look ape-like was quite easy.
AC: How exactly do you make a mask that fits an actor's face perfectly?
RB: We make a cast of the actors face. In the old days that was achieved by taking bandages dipped in plaster of paris and applying them one by one to the actors face until the whole thing was covered. That would then be left to dry. Once dry it would be removed and then that negative impression of the face would be used to make a positive plaster bust. That bust is what we use to create a mask that exactly conforms to a performers features. The only difference now is that these days we don't use plaster bandages but a substance that dentists use to take impressions of teeth. It's a bit more robust then the plaster method but it still takes an age to dry. The drying time is the killer. I've seen actors lose it completely when having a face cast made. John Hurt suffered terrible claustrophobia when they made the mask for 'The Elephant Man'. He was climbing the walls and screaming for his mother. The only way we managed to calm him down was to pour neat whisky down his breathing tube. That relaxed him quite a lot. In fact he started singing dirty drinking songs but luckily the plaster held. When I made Dustin Hoffman's old age make-up for 'Little Big Man' he stayed awake during the whole shoot, he never slept once. He reckoned it made him feel older. He also had hormone injections to slow his metabolism down. He never complained about the face cast though. He said it reminded him that just as he was trapped behind plaster so his character was trapped behind eternity. Come to think of it he was a bit odd, actually.
Dennis Muldoon is Industrial Might and Tragic's Head of Computer Graphics. His CV reads like a list of films that he's worked on, which in one sense it almost certainly is. 'Jurassic Park', 'Star Wars', 'Close Encounters of the Third Kind' and 'AI' are just a couple of the movies to bear his computer generated stamp.
AC: Dennis, I think it's pretty fair to say that you were almost single handedly responsible for introducing computer generated special effects into films weren't you?
DM: Well I wouldn't take all the credit. Computer graphics had been steadily advancing for a number of years. If I hadn't taken the next step of using them extensively on 'Jurassic Park' then it would have only been a matter of time before somebody else had. But then again I did win an Oscar for that so yes, it was all my idea.
AC: Of course some people say that computer graphics have been used to the detriment of many recent films haven't they?
DM: No, no! CGI is the single greatest thing that ever happened to special effects. Without it films would never be as good as they are now.
AC: Even in something like 'The Mummy Returns' where audiences were actually laughing at the quality of the effects?
DM: People can always pick holes in things like that. No effect is perfect. Somebody will always be able to tell that it's not real
AC: Yes. In this case twelve-year-old children who still believe in Santa Claus weren't convinced by it.
DM: Children are more sophisticated these days.
AC: What about the argument that because CGI means that virtually any effect can be realised now that it leads to some incredibly over-blown effect driven pieces of cinematic nonsense. I'm thinking particularly of films like 'Armageddon' and 'Pearl Harbour'. How do you defend against that?
DM: It depends on the film. Sometimes the effects are used properly. But like all things if you abuse them they will hurt you back.
AC: They aren't alive you know.
DM: They're more alive then you know. I talk to them sometimes. One day they will talk back. Whose side will you be on when they decide our usefulness is over?
AC: You are a bit weird aren't you?
DM: Weirdness is a state of mind. We're all just streams of data. A computer is a machine made of hardware running software. We are machines made of wetware running more complicated software. One day they will catch up. Bill Gates is our Lord. Amen.
AC: Right. Good. So where do you see the future of CGI going?
DM: One day, we'll be able to create a film entirely inside a computer. The actors will be artificially intelligent. They'll be able to think and act perfectly like a human being. You won't be able to tell any difference between them and a real person. We call them 'synthespians'. We'll be able to control them perfectly. They will obey us without question.
AC: So if you can't tell the difference between them and real people why not just use real, living actors?
DM: But that would use a computer would it? I wouldn't.. I couldn't have control.
AC: Just give me one good reason why computer generated actors would be better then the real thing.
DM: The time of the flesh is coming to an end. Soon we must all immerse ourselves in dataspace.
AC: Do you have a girlfriend? What does she think of all this?
DM: I have a laptop. I call her Marcia.
AC: Dennis Muldoon, thank you very much.
Dennis Muldoon is currently on sick leave citing 'work related stress'. Rick Bergquist's next assignment is to create a convincing looking wig for Burt Reynolds.