Finnish creators of epic Star Wreck fanfilm to send Nazis to the Moon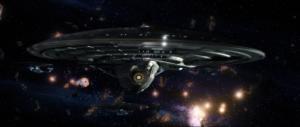 Star Wreck Studios, the guerilla filmmaking collective behind one of the most popular Finnish films of all time - and a big success story of online film distribution - have unveiled a teaser trailer for their follow up, Iron Sky, and are asking fans to help fund and produce the film.
Star Wreck : In The Pirkinning was produced by five friends in a two-room flat in Tampere with a small budget and the support of a few hundred fans and dozens of acquaintances. From the land of Linus Torvald, creator of open source (and world changing) Linux, the film is appropriately released under a Creative Commons license - Laurence Lessig's attempt to bring open source practices to other IP. The film was released in 2005 and was subsequently picked up by Universal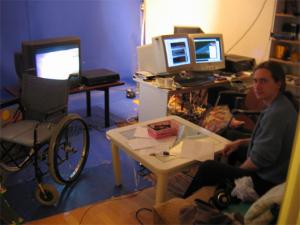 Pictures for distribution across Scandinavia and screened on State TV in Finland, Belgium and Italy. Viewed online or downloaded more than 8 million times, Star Wreck has become, the filmmakers argue, the most popular Finnish film of all time. With virtual sets and Hollywood quality CGI effects, the films production values have been widely acclaimed, with the only criticism being that it's a Trekkie fan-film rather than an original concept.
"Iron Sky is a story about conformity: those who want to conform, those who want to make others conform, and those who refuse to conform."
Timo Vuorensola
Iron Sky looks set to change that with an ultra-high concept futuristic space thriller. The premise is simple - in 1945 the Nazis left to the dark side of the moon, where they hid out rebuilding their forces. In 2018, they come back. A trailer appeared online this week (below) following a thirteen-part behind the scenes vlog . Under a 'Buy War Bonds' shoutout, the producers are currently inviting fans to pre-buy the DVD and a making of book in a special edition pack for €50, a kind of micro-pre-sales made popular by the likes of Brave New Films and Franny Armstrong . Tho committed to using open source principles, creating the excellent looking WreckAMovie community (currently in beta) for collaborative task management, the producers are yet to promise Iron Sky will be a free download, saying they are currently exploring all options. Tho if they make enough in micro-presales, they won't need to pre-sell any territorial rights to traditional distributions, which in theory would allow the film to come out under a Creative Commons license. Watch this space...