Ahead of the Arts Council cull, smaller companies turn to Facebook and YouTube for help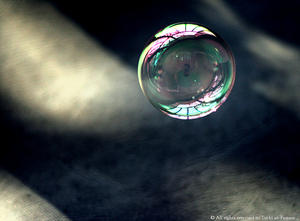 "they wouldn't dare take away funding from any of the larger organisations because they would be able to put up a huge fight. So they have mainly gone for the smaller companies." Thelma Holt

The Arts Council's recently announced massacre for 2008 - which will see hundreds of small theatres, galleries, festivals and events across the UK close after total loss of funding - has received suprisingly little attention in the press given the implications. Those facing the axe at the whim of the Arts Council executives include the National Student Drama Festival, the Drill Hall, London Mozart Players and - the theatre which changed my life as a child - Harrogate Theatre which has had a 75% (£300,000) cut.
The news comes at the same time that the British Council has announced it is to close its arts departments, including the films department which has supported thousands of British filmmakers get their work shown abroad, leaving the arts world in complete disarray.
Meanwhile the Royal Opera House, where a stalls ticket for one of their 2008 productions starts at £126 rising to £165 (the cheapest and worst seats in the balcony are £30), saw an increase in its funding for 2008 to over £26m a year.
As well as providing entertainment and access to culture, the UK's theatre and arts sector makes a huge contribution to education and the economy, while providing a vital training ground for the actors, writers, directors, musicians and artists who have picked up a quarter of Oscars in the last 20 years (and done far more).

To make matters worse, Arts Council chiefs have avoided blaming the cuts on the Olympics or the DCMS, and instead argued that all the organisations concerned simnply weren't well managed enough, adding insult to injury.
"Meanwhile the Royal Opera House, saw an increase in its funding for 2008 to over £26m a year."

Interestingly, the biggest recipients of Arts Council funding - the RSC, ENO, the National Theatre, South Bank Centre and the Royal Opera House - collectively getting some £100m annually, have not seen their budgets cut, but instead risen in line with inflation. Many believe this is because the smaller companies are less likely to kick up a fuss, or at least get significant press coverage. West End producer Thelma Holt told the Times "they wouldn't dare take away funding from any of the larger organisations because they would be able to put up a huge fight. So they have mainly gone for the smaller companies."
But social networks and the web may offer an alternative way for the hundreds of companies whose future is now threatened to get the word out. The London Bubble, is one of capital's leading young people's theatre companies and does extensive outreach and education work, and has created a facebook group, with hundreds of members signing up within days. They have also created a YouTube video, copied below, like many others are looking to get the word out.
Full details of 2008 Arts Council funding can be downloaded from the Arts Council website, the London Bubble Facebook group can be joined here, and you can find your MP to write to them about it at www.writetothem.com.
Poet Ian McMillan writing in the Yorkshire Post: Death by a thousand cuts for the arts
Last week, the Arts Council announced funding cuts to a whole swathe of organisations all over the country, from Norwich Puppet Theatre to Manchester's Gay festival Queer Up North, from the London Mozart Players to, in our region, the National Student Drama Festival in Scarborough.
I have to admit that my heart sank to my boots when I read about the cuts. It was a small Arts Council Grant of £800 that set me free in 1981, and since then I've been a beneficiary of their munificence many times in projects and residencies all over the country; projects with
hard-to-reach groups of people that wouldn't have had a hope
of attracting private money and that relied on the public purse.

As artists, we've been through hard times before in the late 1980s and the early years of this century when we had standstill funding – or worse.


But now, in 2007 and heading into 2008, I thought the case had been made; I thought that everyone knew how important the arts were. Not just in the mealy-mouthed bean-counting accountant-speak of arts being a big employer or an important generator of income, but in the way that the arts help us to be better human beings, help to create social inclusion and the kind of cohesion that society needs if it to survive
and prosper.


Along the way, too, amazing works of art will be created; works that make you gasp or make you nod your head and say: "Yes, I see. I understand."


Let me give you a couple of examples of work I've done that couldn't have been done without the support of the Arts Council.


In the 1990s, I worked for a wonderful community arts organisation in Doncaster called DARTS; they're still going strong, still doing fantastic work in challenging situations.


When I worked for them, we set up a project with a group of street sex workers who were involved with an organisation called Streetreach, who helped with health advice and education.


Streetreach contacted DARTS because the women wanted to do an art project, and I went to see them with my friend, Bernie, a visual artist who was always good to be with in a crisis.


The young women sat around and there was an awkward silence. I'm not much of one for awkward silences so I decided to break it. In the end I shattered it. "I don't know about anybody else, but I'm scared stiff," I said. It may not have been the best silence-breaker in the circumstances but it got a laugh.


And the young women went on to create some amazing work; they made poems and stories and illustrated them with collages and eventually we made individual and beautiful books for each of them.


It took time, it took patience, and, because it was intensive and sometimes they didn't turn up and we had to sit about for a bit, it was expensive. But, at the end of the process, they saw themselves as artists and it made them feel good about themselves and it made them see themselves differently. And it was money well spent.


Then, last year, I was asked to work with a composer called David Knotts on a new musical piece for children to be performed at festivals all over the country.


It was a piece of what you might call New Classical Music, and, to be honest, the writing and the orchestration of the music took a lot longer, as it always does, than the writing and redrafting of the words.


I'd meet up with David in London and we go through the words and he'd ask me to alter them and then, when I'd altered them, he had to write new music, and after months and months of meetings, Outstruments: A Sound Adventure had its first performance in Norwich.


And, again, it cost money to develop and stage. Public money. Money that didn't want to play safe, that felt comfortable with taking risks.


Now I know that the Arts Council doesn't cut funding lightly, and that, of course, there are many, many organisations clamouring for its attention and its cheque book.


But, as a practising artist, as someone who is passionately committed to the idea of Arts for All meaning that we all take part and not that we all just watch and clap, could I make a plea for public money to go to the small, community-based organisations as much as the large prestigious ones? Could I make a plea for money never to be cut off at one fell swoop, but if it's going to go, let it go gradually to give the organisation time to rethink and regroup?

I'm an optimist, and I have a vision of a world where the arts bring us all together and makes the world a fundamentally better place to live. And the arts aren't the cherry on the cake: they're the cake.


Without full participation in the arts you can build all the schools and factories and universities you like and I don't think it would make a lot of difference. The arts remind us who we are, and give us the potential to see who we might become. Just give the arts the money and it will do the job.