Turner winner McQueen picks up Camera D'Or, as The Class takes Palme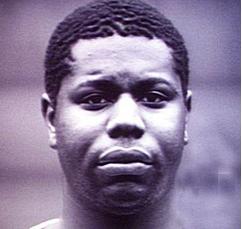 British artist Steve McQueen's film debut, Hunger, detailing the hunger strike and death of IRA prisoner Bobby Sands, has picked up the Camera D'Or at Cannes, for best debut work. French docu-drama, The Class, looking at life in a Parisian school - has taken the Palme D'Or. Hunger also picked up the Fibresci Un Certain Regard in the other awards .

There's a few good roundups of the festival online. Nested between articles such as 'How much bigger can Pregnant Urika Get?' The Daily Mail, of all places, takes a long hard - yet painfully honest - look at the sleazy underbelly of cannes, and the cocaine quaffing, supermodel hooked world of financing and yachts.
"I ask my producer friend whether a party is quite the right place, being so noisy, to pitch an idea to a mega-rich investor. He looks at me as if I'm mad. 'We don't pitch at the parties. We get them to trust us.'
And how do you do that? 'We take drugs together.' And when do you finally get to pitch, what... well, floats their yacht? 'If you want your movie to get made, you have to pitch an idea that is either about the environment or about pornography. Basically, you have to make an investor feel either guilty or horny.'"
An insightful piece by Ty Burr in the Boston Globe, meanwhile, takes a cultural look at the event and how it reveals differences in the American and European cinematic sensibility:
"An unusually large percentage of movies made outside the US entertainment axis embrace the principle of uncertainty - they question, wonder, foment, call to account. They leave endings unresolved and matters up to us. Even the blatant entertainments can be shot through with hesitation, by a contemplation of actuality as it might be rather than a digitized improvement. By contrast, the majority of films made for consumption in the United States - and successfully sold like candy bars throughout the world - cling to the principle of certainty. They smooth things over rather than raise questions, and they work toward definitive closure of our emotions and of the sale."
PRIZES OF THE 61ST CANNES FILM FESTIVAL
INTL. COMPETITION JURY PRIZES
Palme d'Or
"The Class" (dir. Laurent Cantet, France)
Grand Prix
"Gomorrah" (Matteo Garrone, Italy)
Special Prizes of the 61st Cannes Festival
Catherine Deneuve ("A Christmas Tale") and Clint Eastwood ("Changeling")
Director
Nuri Bilge Ceylan ("Three Monkeys,"Turkey-France-Italy)
Jury Prize
"Il Divo" (Paolo Sorrentino, Italy)
Actor
Benicio Del Toro ("Che," Spain-France)
Actress
Sandra Corveloni ("Linha de passe," Brazil-France)
Screenplay
Jean-Pierre and Luc Dardenne ("Lorna's Silence," Belgium-France-Italy-Germany)
SHORT FILMS JURY PRIZES
Palme d'Or
"Megatron" (Marian Crisan, Romania)
Special Mention
"Jerrycan" (Julius Avery, Australia)
UN CERTAIN REGARD JURY AWARDS
Main Prize
"Tulpan"(Sergey Dvortsevoy, Germany)
Jury Prize
"Tokyo Sonata" (Kiyoshi Kurosawa, Japan)
Heart Throb Jury Prize
"Cloud 9"(Andreas Dresen, Germany)
The Knockout of Un Certain Regard
"Tyson" (James Toback, U.S.)
The Prize of Hope
"Johnny Mad Dog"(Jean-Stephane Sauvaire, France)
OTHER JURY AWARDS
Camera d'Or
"Hunger" (Steve McQueen, U.K.);
Special Mention
"Everybody Dies But Me"(Valeria Gai Germanika, Russia)
Cinefondation Awards
"Anthem"(Elad Keidan, Israel) - first prize; "Forbach"(Claire Burger, France) - second prize; "Stop" (Park Jae-ok, S. Korea), "Roadmarkers"(Juho Kuosmanen, Finland) - third prize, shared
Fipresci Awards:
"Delta"(Kornel Mundruczo, Hungary-Germany) - Competition; "Hunger"- Un Certain Regard; "Eldorado"(Bouli lanners, Belgium-France) - Directors' Fortnight
Ecumenical Award
"Adoration"(Atom Egoyan, Canada-France)