Salad Fingers' web legend David Firth has first retrospective at Hull International Film Festival
6 days, 5 masterclasses, 4 competitions, 3 days of industry events, 2 retrospectives and 1 Hull Short Film Festival.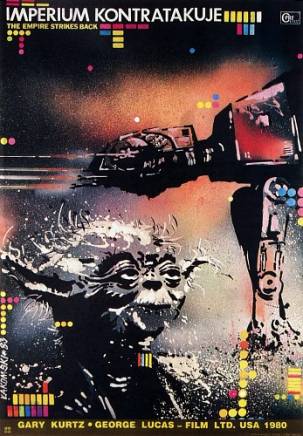 Now in it's seventh year, the Hull International Short Film Festival is cementing its position as the UK's number one short film event north of London, continuing to determinedly beat its cultural heart in a town much maligned and misunderstand - and a place where I've had some of the most memorable festival experiences anywhere. Standing besides a giant bonfire with Oscar nominated genius Virgil Widrich at a Hutt Street party in 2004, singing a spontaneous acoustic mashup of Blue Moon, Happiness is a Warm Gun and A Message to You Rudy (all use the same chord structure, btw) with the festival team last year, Hull's really quite like Glasgow, and if you've visited either you'll know what I mean.
This year sees the first Anthoney Minghella Memorial Awards, the highly anticipated retrospective of one of the UK's leading web filmmakers -  local-boy / bedroom animator wizard David 'Salad Fingers' Firth - (the "creepiest and best flash animation online" San Francisco Chronicle) who regularly chalks up millions of viewers for his films on YouTube (see below), as well as an astonishingly good exhibition of Polish film posters (featured) and more than 50 World, International, European and UK Premieres in a programme almost as full as programmer Laurence Boyce's DVD collection.
Full details of the 200+ films and the rest of the programme are at
www.hullfilm.co.uk
. Sponsored by the University of Hull, the Anthony Minghella Awards for Best International and UK Short will see movies from intense drama to hilarious animation, all compete for the award that commemorates one of the UK's most talented – and missed – directors. The GLIMMER Award for Best Yorkshire Short will shine the spotlight on the talent from our own region whilst Hull City Council will support the GLIMMER Award for Best Hull Short.
GLIMMER welcomes John Smith, the legendary filmmaker who has been involved in the field of artists film and video since the mid 1970s, to talk about his work in the field of experimental cinema and to show a number of his films that are remarkable for their playful nature and glorious irreverence. GLIMMER will also look to Israel as it's Country In Focus with a program inspired by the renowned Hamburg International Short Film Festival whilst we'll also be giving audiences the opportunity to have their lunch in style at Sabrini's Café with the Importance Of The Medium, a series of mid-length films that will be perfectly accompanied by the tapas on offer. The BAFTA Short Film Nominees from 2009 will also be screened.

GLIMMER will also be holding a series of industry events that will allow current filmmakers – and those wanting to break into the film business – the chance to learn more about the film process. Included is the events is What Happens Next?  a panel discussion that looks at the best way to market your film and get it seen and will include Al Clark and Rachel Robey, the producers of British hit film London To Brighton.  Also, the CASCADE Young Director's Fair will give those between the age of 9-19 the chance to find out more gaining a foothold in the film world.

GLIMMER Passes are priced at £20 and give access to all events at GLIMMER (subject to ticket availability)

Please contact the Festival Office for booking Festival Passes and Delegate Accreditation and all other information. www.hullfilm.co.uk