Cineworld's indie selection
When you're deciding what film releases you want to see this autumn, don't forget to find out what indie films are being shown at your local cinema. Cineworld has always been a solid supporter of indie films and has several of them on offer over the next few months.
Showing this month in Cineworld theatres is the indie film Ruby Sparks. Written by actress Zoe Kazan, who also plays the character Ruby, this is a story about a struggling writer who brings his fantasy woman to life.
Young novelist Calvin (played by Paul Dano) has already tasted success but is now suffering from writer's block. He goes to his psychologist for guidance and becomes inspired to write about his fantasy woman. The writer's block magically melts away as he falls in love with his creation, Ruby Sparks.
The woman of his dreams then actually comes to life in his apartment and even better than that, will do anything he writes. This is not quite as good as it might sound, and leads him into some complicated situations.
Directed by the directors of Little Miss Sunshine (Jonathan Dayton, Valerie Faris), this is a great comedy fantasy with a fantastic support cast including Annette Bening, Antonio Banderas and Steve Coogan.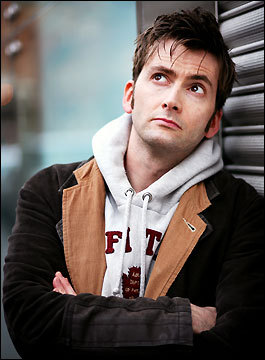 In time for Halloween, you can catch the latest version of the Frankenstein story – Tim Burton's Frankenweenie. The plot centres on Victor (Charlie Tahan) who loves science and is painfully shy. His beloved dog Sparky gets killed by a car, but Victor decides to bring him back to life with the help of science teacyher Mr Rzyfruski (Martin Landau).
Victor brings Sparky back to life in his attic lab and the story follows from there. The story's fine, but what will really draw you in are the amazing visuals that Burton achieves using stop-motion animation, 3-D and black and white.
And coming up in time for Christmas will be the sequel to Nativity, the 2009 smash Christmas hit about an under-achieving teacher attempting to put on a Christmas play.
Nativity 2: Danger in the Manager sees the kids of St Bernadette's school out on tour for a choir contest with supply teacher Mr Peterson (David Tennant) in command. The primary school kids go off to Wales for a choir contest entitled 'A Song for Christmas' without parental permission. Arch-rival independent Oakmoor School kids are taking part too. The St Bernadette's kids are also up against Mr Peterson's twin brother's class from St Cuthbert's School. Gavin and Stacey star Joanna Page plays Mr Peterson's wife and adds comedy and confusion to the mix in her pregnant state. Nativity 2 has all the right ingredients for a fun-filled Christmas movie.
Ruby Sparks and Frankenweenie are both currently playing at the Cineworld cinema Edinburgh.
---
Editor's note - this article was written by a publicist. We never take payment to include articles - but let anyone post as long as the subject is relevent.