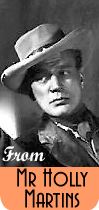 …George Lucas has pulled boyband Nsync from Star Wars Episode II after outrage from fans across the Internet…Intermedia and Spyglass Entertainment are set to merge, creating a film production powerhouse releasing more pics than the average studio…Beirut's Virgin megastore was raided by Lebanon's chief censors who seized copies of hundreds of films, including Some Like it Hot while arresting the store manager for three days… Billy Elliot director Stephen Daldry has been appointed an honouree visiting professor at Oxford University… Pierce Brosnan has agreed to extend his contract to one more film following the currently-shooting Bond 20… Working Title and USA Films are to produce Neil LaBute's film adaptation of The Shape of Things with Brit Mummy Star Rachel Weisz… Disneyland looks set to remake some its biggest attractions as films, including a Bruckheimer produced 'Pirates of the Caribbean' and David Berenbaum scribed 'Haunted Mansion'… In his new WK2 film, Ali G is set to perform a Mohammed Ali spoof… Korean actor In-Pyo Cha has reportedly turned down the role of villain Colonel Moon in the new Bond because he thought it was anti-Korean - now who said actors didn't have principles?…MGM is reportedly up for sale according to a report in the LA Times though the $7bn asking price is too steep for many. Finally in this last Industry Buzz for the foreseeable future, we can reveal that Holly Martins is the name used for both Tom Fogg and Nic Wistreich who take it in turns to write stories - under one name to provide consistency. Holly Martins is the character played by Joe Cotton in the immortal The Third Man.