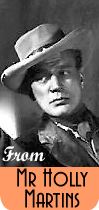 At the core of the issue is France's fiercely protected cultural environment. Film is cushioned with massive state subsidies - much of which comes from Canal Plus channel operations, where 20% of operations must be invested in film production. Levies on foreign films produces further revenues, while making French cinema cheaper. These strategies, much debated over the past few decades, appear successful with 41% of admissions for domestic films in 2001 - the biggest domestic market in Europe.

Vivendi has long felt it has born the brunt of supporting a domestic industry through Canal Plus and claims, according to Messier that 'we are ready… to play our part, but we do not ask for a monopoly in the business of defending French culture and cinema… Vivendi is not the Ministry of Culture'. Questions remain though over how long Messier will commit to France - he has recently moved his family to the US from Paris and Canal Plus - a European cultural bastion and pay-TV success-story - risks becoming marginalised. Universal Studios is a member of the Motion Picture Association of America, which has long lobbied against France's system of levies, and for the studio to be taken seriously in Hollywood - famously dismissive of outsiders - how far will Messier need to go to prove his capitalist credentials?