The 56th BFI London Film Festival opens tonight with Frankenweenie
The 56th BFI London Film Festival will open tonight with Frankenweenie, a stop-motion take on the Frankenstein story, directed by Tim Burton. It will close on 21st October with Great Expectations, starring Burton's partner, Helena Bonham Carter.
The Festival has a new director, Clare Stewart, who's shaken things up a bit. Here's what she has to say about the next 11 days:
What do you think of Stewart's LFF revamp? I'm a fan of the revamped programme sections: love, adrenaline, challenge, debate, cult, journeys and laughter.
Here's my Top Ten for the LFF 2012: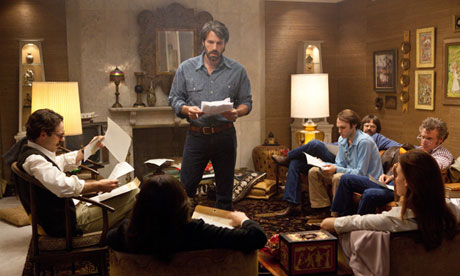 Argo, dir. Ben Affleck
Hyde Park on Hudson, dir. Roger Mitchell
The Reluctant Fundamentalist, dir. Mira Nair
Everyday, dir. Michael Winterbottom
Ginger and Rosa, dir. Sally Potter
Midnight's Children, dir. Deepa Mehta
My Brother the Devil, dir. Sally El Hosaini
Wadjda, dir. Haifaa Al Mansour
Underground, dir. Robert Connolly
Zaytoun, dir Eran Riklis
For more information, please see the BFI London Film Festival site
Contact me:
This email address is being protected from spambots. You need JavaScript enabled to view it.
Tweet: @SuchandrikaC