What do you think is the main part of this festival? Excites you most about it?
A lot excites me about this festival. It's hard to single things out but I think there's some really interesting work from new directors whether it's Asif Kapadia's The Warrior or Glen Luchford's From Here to Where or Joel Hopkins' Jump Tomorrow. Also some great work from established directors. I mean I think that having Sean Penn's new film at the festival is pretty it's a great movie and it will be a great masterclass as well.
You talked in your speech that about an arc from birth to death - do you feel that that is similar in a way to your relationship to the festival?
Obviously it's something I didn't think about before programming, but after the programme I realised sub-consciously that perhaps I programmed it that way. Because I'm leaving on a film that has the real transcendental significance and that's how I feel about my leaving the festival as well. So yes, I think there is something implicit in it but I didn't intend to programme it in that way.
And who can we expect to be in attendance this year?
Well, an amazing amount of people - Sean Penn, Robin Wright Penn, Brian Cox, Saffron Burrows, Ridley Scott, Jeremy Northam with Enigma, along with Michael Apted and screenwriter Tom Stoppard, Henry Bean a great screenwriter who's written and directed his first film The Believer, Robert Detoro - who is a horror maestro with The Devil's Backbone, Terry Zwigof's coming with "Ghost World." There's a really good strong line up of people.
Edinburgh seems these last five or ten years have stolen quite a march over London - why do you think that is?
Because we're good! (laughs) The festival reflects the city - it's an intimate city, it's a friendly city, and the festival is intimate and friendly. Filmmakers like coming because they get a chance to see each other and see each others films, audience have a chance to meet the filmmakers. It's got a more coherence to it. I also think that we have great taste.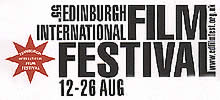 And there's also a great industry element which is something no other film festival in the UK tries to recreate.
I think we've really worked hard at that. There's a thing called Film UK where you can come and bring a short that isn't necessarily in the festival, you can log it with Film UK and you can get a networking pass.
There's been a big shake up recently over Scottish Screen - how do you feel about that?
I haven't really absorbed it all because we've been so focused on the programme but obviously there are shake-ups all the way through the industry at the moment so everybody accepts that.
What do you think you've brought to the festival? What do you want to be remembered for as your contribution to it?
Hopefully for my great taste in movies but also that I programmed films that were fun as well as programming films that gave way to serious intellectual debate.
And where next?
I'm in discussions with various people. I'm hoping to move into production; I understand audiences and I understand filmmakers and I think that's two ingredients crucial to making movies.
So as a producer maybe?
Eventually. (laughs)

Thanks very much and good luck.