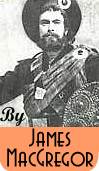 Robert Duvall, sportsman, sportsfan and veteran Hollywood actor —according to American critic Leonard Maltkin one of the most gifted to grace the screen- has been hooked on football since the 1970 World Cup. After a thirty-year gestation he has come up with his football opus; A Shot At Glory.
It has been a prolonged labour with a great deal of speculation attached.
After grabbing the attention of all of Scotland for the making of the film, it premiered last September at Toronto Film festival. Since then……well, nothing. And there were rumours that the film could not find a distributor, but since then it has been picked up by one of Britain's biggest; United International Pictures. It opens this weekend, but can be seen only in Scotland.
The road leading to Duvall's Shot at Glory has been slow and deliberate. On the way he has managed to gain -and keep- the attention of a whole nation.
First, the tremendous sense of interest at the announcement that Duvall had chosen to make a film about football. This was in the Braveheart era, when Scotland had had a taste of the exposure a major Hollywood star could bring to a small country. People were listening.
Then, Duvall let it be known that he intended to make film about Scottish football. There is a passion, a national obsession for the game in Scotland. Duvall now had a nation listening.
The finishing shot was undoubtedly Duvall's choice of Ally McCoist as a star of the picture. McCoist's skills on the park had made him a golden boy of the terraces and a second career as a chirpy TV presenter has burnished his screen image even brighter. The attention of the nation was now absolute.
The World Cup ignited Duvall's passion for football three decades ago, but it was a family visit to their ancestral Highland homeland in celebration of his parents' 50th wedding anniversary that ignited Duvall's passion for Scotland. Like many other Virginia tobacco farmers, the Duvall family ancestors has émigré Scots in their pedigree.
The film attraction was nothing to do with Braveheart, he insists, but he did find the attractions of the country hard to resist as the setting for a story; it "just kind of developed."
"Something in my background and mind came up with that…..nothing to do with Braveheart, just something romantic about Scotland," he says.
Seven years ago he teamed up with Denis O'Neill, writer of the The River Wild to develop a script that would key into the passions, dreams, loyalties and bigotries of the Scottish game. Duvall had done his research. A series of Scottish visits allowed him to go to matches and meet players, coaches and fans. Former Raith Rovers manager John McVeigh made a big impression on Duvall, letting him sit in on half-time team talks and he was greatly taken with Jimmy Johnstone of Celtic's European Cup winning team, going so far as to offer Johnstone a cameo role as a hard drinker in the film.
"He wouldn't be in the movie, because he didn't want to drink, but that's all he does, so I don't know what he was trying to prove," Duval says, perhaps having aquired a taste of the mixed attitudes of many Scots to drink.
"I've met so many characters, but he would probably go on top of the list," says Duvall.
Duvall has become steeped in the traditions of the Scottish game, both good and bad.
He knows all about Old Firm rivalry and the religious influence on Scottish football and also has a fine appreciation of the talents of the heroes of the park. His Scottish Terrier back home is named Wee Jinky after the legendary red-headed winger. The veteran Hollywood star soaked up documentaries on the management Scots who are the legends of the game — Jock Stein, Matt Busby, Bill Shankly — distilling their essence for a challenging management role he was to face himself.
Dismissive of most football films and sports films in general, Duvall describes them as exploitation and he is scathing of Oliver Stone's Any Given Sunday, "an abomination" he says.
With Michael Corrente aboard as director and co-producer, in pursuit of authenticity, the pair recruited thousands of extras and staged matches across Scotland, using a specialist crew and up to ten cameras simultaneously. The players were professional sportsmen rather than actors who fancied themselves dribbling a ball.
According to many who have seen the film, McCoist has proved as adept at delivering lines as he is at delivering goals. One Toronto reviewer was surprised to learn that McCoist was not a seasoned actor and described his performance as the best ever by a sportsman in a drama film.
Duvall was urged to consider the Scotland International by several people, whose instinct was well-founded. After just one meeting, Duvall knew he was right for the role he had in mind. His appraisal is succinct and to the point; "Olivier could never kick a ball but McCoist is a very natural actor."
The team taking a Shot At Glory is that of Second Division Kilnockie, a small coastal town, bearing a striking resemblance to Crail, who reach the Scottish Cup final. Duvall plays the role of deeply flawed team manager Gordon McLeod, who has not spoken to his daughter since she married the veteran star Jackie McQuillan, who just happens to be a Roman Catholic.
The star's career is on the slide and he is signed by Kilnockie's American owner, played by Michael Keaton, against McLeod's wishes. McQuillan's marriage too is on the slide, under the severe strain imposed by drinking and womanising. He drives to town in a sports car, whilst his old-school manager bikes it wearing a cloth cap. His is a quiet authority, amply demonstrated when McCleod takes the team off to train on a farm, where Duvall deftly airs on screen another of his passions, the tango, skipping between markers with some genuinely nimble footwork. Jock Stein would have been proud.
A Shot At Glory is, unashamedly, a film about football. It has genuine footage of McCoist playing in Rangers games, four fictional matches and every penalty of a shoot-out. The problem seems to be that distributors are not certain what to do with it.
Duvall is quietly hopeful of a wider distribution for A Shot At Glory, encouraged by the reaction of those who have seen it. Paul Gleason, former American footballer who went on the acting roles in The Breakfast Club and Die Hard "reckons it's the best sports film ever made."
Duvall, a sportsman through and through, has a huge affection for, and a quiet confidence in, his product. "I'm in love with the film and I think it honours the sport." Jock Stein would be pleased to hear that.