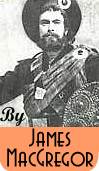 Tilda Swinton always knows when there's going to be trouble in the Balkans. The low-flying RAF bombers, which often shatter the ceaseless skies above her Highland home, begin to swarm like midges as military action approaches.
The Scottish star of Orlando and Your Cheatin' Heart might be dropping off her twin children, Honor and Xavier, at their Gaelic nursery or talking with her 'sweetheart', the artist John Byrne, when the rumble and shriek causes her to look up and think of Bosnia.
Sitting by the coast in the village of Portmahomack, chewing chips and sipping whisky, Swinton has to raise her voice to be heard over the jets. Two Thousand Acres Of Sky was never like this.
Swinton spends about half the year at her home near Tain in Easter Ross, where she has lived since moving from London a few years ago. The rest of her time is taken up with filming, promotion and going to meetings in America; she is in Los Angeles more than Glasgow.
Developing Schizophrenia
'It's schizophrenic,' she says in the well-bred English accent that belies her Scottishness. 'I'm developing integrated schizophrenia. I do lead at least two completely separate lives. On Friday I'm going to New York, and I will pick up a bag out of my little office, which I have not unpacked since last week when I came back from Moscow.'
Seated at a picnic table by the Dornoch Firth, she talks about The Deep End, which will have its UK premiere at the Edinburgh Film Festival. She plays Margaret Hall, a mother who finds her son's gay lover dead on the shore of a nearby lake. Assuming her son is involved, Hall disposes of the body, only to become the victim of a blackmailer. This is Goran Visnjic, the Croatian actor better known as sexy Dr Luca Kovac from ER. Not that Swinton, a woman entirely unimpressed by getting jiggy with Leonardo DiCaprio in The Beach, could care less.
'I'm a terrible letdown to everybody, I'm afraid,' she smiles. 'I'm the person who never saw Titanic, I'm the person who has never watched ER. I'm the useless co-star of all these great heart-throbs.'
Leftist Non-Actress
An icon of the arthouse and member of the Democratic Left, the political organisation formerly known as the Communist Party of Great Britain, Swinton has never had much truck with Hollywood. She can't stand being described as an actress -- 'I just want another word,' she wails -- because the term makes her think of theatre, which she loathes, and because she thinks it misrepresents her work. And, since the two are inseparable, her life.
In 1995, one piece of serious dabbling brought her to national attention and an appearance on the 10 o'clock news. Performing The Maybe, she lay almost motionless in a glass case for 56 hours. The piece was seen by 22,000 people in one week at the Serpentine Gallery in London. The following year it was equally popular in Rome.
Swinton plans to revisit The Maybe, possibly taking the piece to a site somewhere in the former Soviet Union. It will have the added resonance of echoing the embalmed corpse of Lenin, which lies in state in Moscow's Red Square.
'I was going to make it in Moscow before, but I became pregnant so it didn't come true,' she explains. 'I really wanted to make it when I was pregnant but, when I discovered I was having twins, it was a little too dangerous. But the idea of being pregnant was such a beautiful thing -- all those levels of encasement. I've been invited to make it in Japan as well. It's a piece that I will make until I'm 100. I'll make it until I am dead then that can be the last stage. I can decompose.'
Intellectual Chemical Industries
Swinton first began performing at Cambridge University, where she studied Social and Political Sciences, before graduating to theatre work, including an unhappy stint at the Royal Shakespeare Company, which she compares to working for ICI. In 1985, she met the painter-turned-director Derek Jarman and worked almost exclusively with him for nine years on seven films including Edward II.
She is often described as Jarman's muse, but rejects the term, saying their relationship was 'familial'. Certainly they were close, and were often mistaken for man and wife while walking near his cottage in Dungeness. Their bond was, she says, strengthened by the fact that both had fathers in the armed forces.
Jarman died of Aids-related causes in 1994. 'I am profoundly sad,' she says. 'I lost my friend, and that can't be good. But the saddest fact was that of his long illness and the way in which such a thing removes someone, incrementally, away from the company of life, not the fact of his eventual release from it all. God rest him.'
Jarman Safety Laboratories
Had Jarman not died, Swinton thinks she may still have been working with him now. She was fortunate 'to meet and fall in with the Derek Jarman laboratory' as it was a safe environment for a young actress. She knew that she wasn't going to be sexually exploited. 'It was a place where my heart and mind and sensibility and brain were required as well as everything else.'
Aware of the power in her looks, Swinton kept her head down during the Eighties, 'to avoid being utilised by other people for their own ends'. Things are different now. She feels she has barely started the work she hopes to achieve in life, and is keen to get on. 'I had my foot on the brake for most of my 20s and most of my 30s as well,' she explains. 'The brake's off now, that's all I can say. I'm safe to come out.'
Time, Energy, Will
She is working and travelling more now than she has for years. Since becoming a mother, she has somehow managed to find the time, energy and will to make films which should definitely see her broadening her audience. As well as The Deep End, she has parts in Cameron Crowe's forthcoming Vanilla Sky and Spike Jonze's Adaptation. Shooting begins in Glasgow this month on Young Adam, a film of the novel by Scottish beat writer Alexander Trocchi, in which she will star with Ewan McGregor. Swinton used to get obsessively involved in the creation of her films. She would regularly work on scripts and help raise funding, even putting in her own money. But the greater investment was one of time -- she spent five years developing Orlando with Sally Potter.
More often now, she receives the finished script, flies to some exotic location, delivers her lines and returns home with a cheque. She has even become slightly more relaxed about what to call this kind of work. 'If you ask me if I am an actress,' she grins, 'I would say, 'Yeah, occasionally'.'
To The Swintons, A Daughter
In 1960, Sir John Swinton, a Major-General in the Scots Guards, was posted in London. On November 5, his wife gave birth to a daughter, Matilda. The timing could not be more appropriate. A date synonymous with political assassination, at the start of a decade synonymous with youthful rebellion? Anyone coming into the world on such a day would surely be destined to grow up with little respect for the values of the establishment. And so it proved with Tilda Swinton.
She comes from what she rather distastefully refers to as the 'owning-classes'. The Swintons have lived in the same place in Berwickshire since 876, and Tilda grew up in the large house recognising her own face in the portraits of ancesters that lined the walls. By email, tapping out a response at 32,000 feet en route to New York, she describes what she was like in her formative years. 'As a child -- blithe. As a teenager -- silent. And watchful, maybe. A natural punk, had I but known it. When I later discovered that punk existed outside of me, it was profound recognition. And relief. And indignation that my circumstances -- held away from so much of life in a boarding school in Kent -- had denied me of this company above all. I'm still lastingly indignant about this fact.'
Lost Bearings
This was West Heath boarding school, where Swinton lost her Scottish accent (something she seems to feel very sorry about) and found herself in the same year as Diana Spencer, whom she was in touch with until the royal wedding in 1981. 'I think I was not so much shaped as paralysed by my seven years at boarding school,' she remembers. 'Shut down, I would say. In some kind of internal holding pattern with my bearings lost, deadly shy and baffled.'
Leaving West Heath in 1977, she attended Fettes College in Edinburgh and, from there, went to Cambridge, having made a conscious decision not to go to drama school. At university, she became involved in serious political theatre. She graduated in 1983 and, following the blip of the RSC, joined the Traverse Theatre in Edinburgh. She also joined the Communist Party.
As a communist, she found her most recent trip to Moscow, which she first visited in 1988, very moving. And she was gratified to see the people becoming disillusioned with capitalism. But how does she reconcile her political beliefs with her involvement in an industry which is so driven by money and which tends to pay individuals huge sums?
Money Troubles
'I'm not really very involved in that industry,' she replies. 'I've had a tangential relationship with it, in that I did make The Beach and I am aware that one of the people in The Beach was paid $21 million and all sorts of other people, like the entire Thai crew, were paid somewhat less. But the reason Leonardo DiCaprio gets paid 200 million, billion, squillion is actually not for being in a film but for opening 100 supermarkets a week and becoming a brand name. I believe you get paid the most for things that you really shouldn't do.'
Money troubles Swinton. While telling me that she and Byrne became virtual hermits in London, she says, 'living in the heart of Chelsea with no money is a fairly dispiriting business', then furiously interrupts herself, 'Well, it shouldn't be dispiriting! It shouldn't be dispiriting having no money! What's wrong with having no money? You don't need money to have fun. Or to have love.'
In any case, they moved north of the border and recently bought another house in Nairn. Neither Byrne nor Swinton have family in that corner of Scotland, which is partly the attraction of living there. She can't imagine staying anywhere but the Highlands ever again.
This Is Home
'It was very important for us to come back to Scotland,' she says, playing with the pink flower tucked behind her watch. 'I know I don't sound it, but Scotland is where I'm from. This was always home. And it was very clear to us that this was what we wanted.' She laughs, slyly. 'Not just for our children, although the free-range element, the fact that our children are more like feral animals than human at the moment is only to the good. I mean, they're three. There's plenty of time for them to learn to wear clothes.'
How did it change her, having children? 'Just on a molecular level. What does it do? It just uses you. It's such a good feeling. There's just nothing to spare. It makes a factory out of you. And it's very good for the love quotient in your life.'
When you see Swinton, Byrne and the children together there is, to quote Darius from Popstars, a lot of love in the room. They embody one of life's simplest but most easily forgotten lessons: do what makes you happy and you will be happy.
Mutual Inspiration
Swinton and Byrne met in the mid Eighties when she was working at the Traverse. Considering her 'amazing', he wrote the acclaimed BBC1 comedy drama Your Cheatin' Heart for her in 1990. They would like to work together again, but have no specific plans. In the meantime, they are a constant source of inspiration for each other. 'How could it not be inspiring being around John Byrne? Apart from the fact that he's my sweetheart, which is an inspiring thing to be able to say, he's quite something. He hasn't started his work yet, either. You ain't seen nothing yet.'
The Deep End is at the UGC, Edinburgh on August 16, 8.30pm and the GFT, Glasgow on August 18, 8.30pm.