Writers
Joe Pearshouse
From Raindance:
Dogwoof Presents: The Best Of The 15th Raindance Film Festval Shorts
The sixth in the Raindance DVD series, The Best Of The 15th Raindance Film Festival Shorts is a unique collection of innovative short films from the 2007 festival. This eclectic mix includes festival award winners, award nominees, the 2007 festival trailer, and a behind-the-scenes peek of the making of the festival directed by Jonathan Caouette. The Raindance Film Festival is the largest independent film festival in the UK and continues to discover and foster new filmmakers.
Read more Raindance Film Festival DVD Released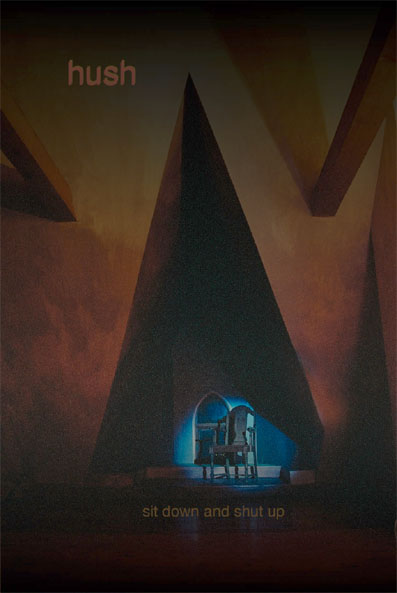 In Anatomy Of A Reel, director Mark Tonderai and his key heads of department breakdown the first reel of the thriller Hush (Generalrelease: 13 March 2009) from idea to final cut. The reel will be pulled apartand looked at from the perspective of the Writer, Director, DOP, Composer andEditor in their singular effort to create a low budget suspense story with abig budget look. A must see event for anyone interested in the mechanics andart of filmmaking!
Tired and irritable, Zakes (Will Ash) and Beth (Christine Bottomley) drive home along the M1, a familiar journey full of harshly lit service stations and bad coffee. When a white truck narrowly avoids hitting them, its back doors open to reveal a woman terrified and screaming caged up inside. Unsure if what he has seen is real, Zakes calls the police but drives on. Beth is furious that he hasn't done more to help and at the next petrol station storms off. When she doesn't return, Zakes slowly realises that she too has been snatched by the white truck driver and is forced into a vicious game of cat and mouse with a ruthless killer who has terrifying plans for his human cargo.
*DUE TO LIMITED AVAILABILITY TICKETS MUST BE PURCHASED PRIOR TO THIS EVENT*
Date: 11 March 2009, Start time: 18h30, Venue: Cineworld Shaftesbury Avenue/13 CoventrySt/London/W1D 7DH. Book tickets: £10.00 Go to www.raindance.co.uk or call 0207 287 3833
This month Raindance brings you a free screening of Zebra Crossings. Zebra Crossings premiered in last years Raindance Film Festival and also won an award at the 2008 BIFAs.
Set amongst the towering, concrete-clad estates of south London 'Zebra Crossings' blends a mixture of characters that all share onething in common: The incredible loneliness of living alongside 7 million other people.
'Hard-hitting' would be an appropriate phrase to describe this tale of four south London lads from writer and director Sam Holland. Not only because their lives are depicted completely without compromise but also because these boys solve most problems with their fists. They are the children ofthe council estates, urban thugs with little chance of release from the concrete coliseum that surrounds them.
Read more Raindance Film Club-18 February 09-Zebra Crossings
This in from Joe Pearshouse at Raindance: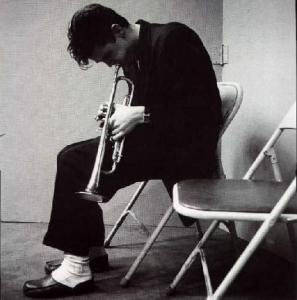 RAINDANCE FILM CLUB : Chet Baker Screening
What: LET'S GET LOST
When: May 21
Where: The Horse Hospital, Colonnade, Bloomsbury (behind Russell Square tube station) WC1N 1HX.
How much: FREE
RAINDANCE FILM CLUB presents LET'S GET LOST, a documentary about jazz legend Chet Baker.
On June 6, the Oscar-nominated LET'S GET LOST will be released in UK cinemas. Directed by internationally renowned photographer/filmmaker Bruce Weber, Let's Get Lost offers a powerful and uniquely personal insight into the life of the late jazz great Chet Baker.
You can see the film two weeks early at this exclusive Raindance preview screening on May 21 at the Horse Hospital.
Travelling with the elusive jazz vocalist and trumpeter Chet Baker, Weber weaves together the life story of a jazz great. The film uses excerpts from Italian B movies, rare performance footage, and candid interviews with Baker, musicians, friends, battling ex-wives and his children in what turned out to be the last year of his life.
Winner of the 1989 Critics Prize at the Venice Film Festival and nominated for an Academy Award, Let's Get Lost has become an important document in the career of the filmmaker on the life of a jazz legend.
Since its release in 1989, Let's Get Lost has introduced a whole new generation of jazz enthusiasts to the timeless talent of the late Chet Baker (trailer after the link)
Read more Free pre-release screening of Chet Baker Jazz doc
Raindance Film Club is great way to see a free movie that you won't find in your neighborhood cinema and have a free beer on Cobra. This month's feature is Exhibit A, winner of the Best UK Feature award at the Raindance Film Festival's closing gala. Exhibit A is a dark family drama that unfolds from the unique perspective of a young girl's camcorder. This film has not yet been distributed in the UK so if you missed Exhibit A at the festival, this is your chance to view it for free.
Read more Film Club: A free night out on Raindance
To provide key information and hands-on experience of directing drama for the screen. Students will gain an understanding of screen grammar and techniques for directing actors in the time frame of a shoot.
---
| | | | |
| --- | --- | --- | --- |
| Tutor: | Patrick Tucker | Venue: | Craven St Rehearsal Rooms |
| Date: | 4/5 July | Duration: | 2 day weekend |
| Time: | 10:00am - 6:00pm | Price: | £250 + 15% VAT |
---
Everyone wants to be a director. If you can create a 'look' for your film, your career will rocket. 

But why do so many British feature films, especially those by first-time directors, fail to achieve this important artistic success? When the technique needed for visually pleasing single-camera direction is so basic, why do so many directors fail to make the right choices? And when actors can add so much to a production, why don't directors take the time to ensure that their actors perform to the best of their abilities? 

This intensive seminar teaches you the secrets of maximising performance from the cast while realising the importance of the ultimate audience - the camera. Learn how to direct on-time and on-budget, get the results you want and keep the producers happy. Single camera shooting techniques are explored in depth. Students will be given a number of exercises to undertake, including the opportunity to participate in directing a short dramatic scene which will be critiqued by Patrick Tucker. 

Tucker illustrates his points throughout with handouts and examples from Film and Television. There will be practical demonstrations and hands-on exercises using a professional digital camera. 

Day One: The Grammar Of Directing
Shooting techniques
Roots and reasons for selecting a camera style
The grammar of single camera placement
Style: approaching the script in an individual way
Shooting script: developing your visual shorthand
Planning: reading and analysing the script
Turning Points: finding the key dramatic moments
Storyboarding versus the scene sheet
Screen geometry and grammar
The 'Line': what it is and how to avoid crossing it
Lenses: eyelines, hitting the mark, blocking, the 'look'
The frame: the 'hot' area, acting in the frame
Long, medium and close-up acting
Day 2: Working With The Camera
The Camera: the audience and camera movement
Directing the actor's voice: creating screen intensity
The Edit: shooting coverage, thinking in advance
Shooting tips: save money and create a special 'look'
Etiquette: organising the shoot and actors professionally
Crew: maximising human resources
The Showreel: a director's resume
Video Clips: examples of good and bad directing
Directing Actors: communicate effectively with talent
Career opportunities
Picture composition
High definition video
SAVE THE CAT! with BLAKE SNYDER

Whether you're a screenwriter, producer, director, executive or movie fan, two-time #1 bestselling author Blake Snyder (Save the Cat! and Save the Cat! Goes to the Movies) will show you — from concept to structure to execution of specific scenes — how the magic of story comes alive through tried and true techniques storytellers have known for centuries. Blake has mastered the art of writing and selling scripts to Hollywood, and now teaches others.


Read more Save The Cat! Save Your Script!