Writers
Sofija Trenchovska
from Sofija Trenchovska at AsterFest: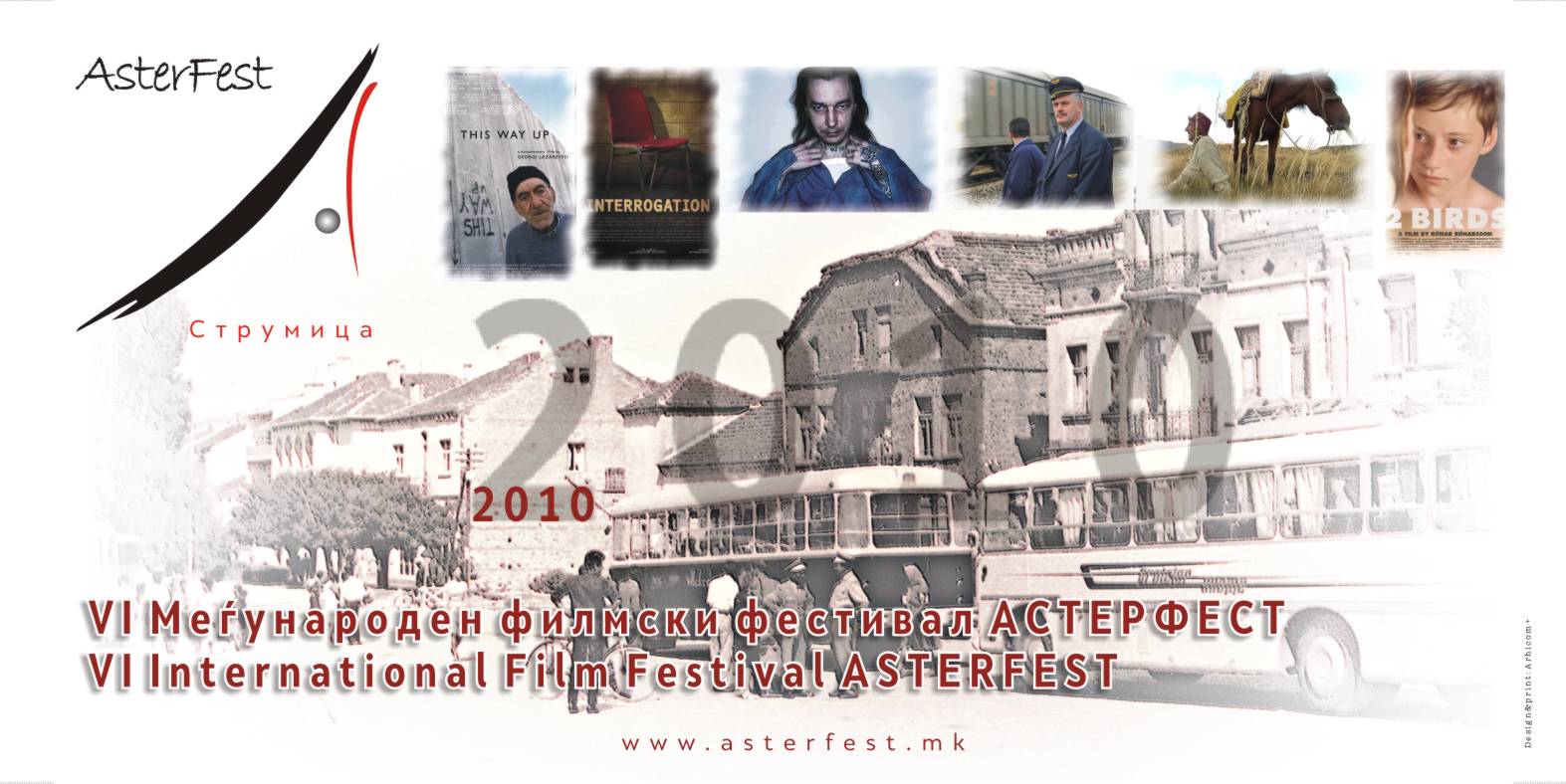 The new, sixth edition of our newest festival in the Macedonian country, as well as in the region and beyond, is dedicated to the professional film (documentary and fiction) culture and emphasizing its affirmation, popularization and valorization towards the audience.
VI Int'l Film Festival ASTERFEST: ODYSSEY 2010 (Deadline for Entries: 15 March!)
Read more Preparation for VI Edition of ASTERFEST in Macedonia
A story just in from Macedonia about the third AsterFest, the Macedonian film festival focussed on European work. The awards are shaped like a horsehoe: which "should associate to (sic) gallop, happiness, movie stars, lancer Asteropeus, young Struma etc. In other words, the film horseshoe should be a symbol of (the) eternal glow of the documentary values which remain permanently marked as a movie project, despite the changes in formats and technologies."
Read more New Balkans Festival - ASTERFEST