Writers
Caroline Bottomley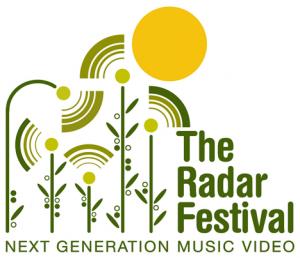 Caroline Bottomley, founder of Radar - the leading site for music video production opportunities, writes in with details of a £10,000 music video production budget plus £8,000 prize for Aviv Geffen.
Geffen, a huge star in Israel, is launching his UK career with an invitation to make his music video.
The competition is open to filmmakers at all levels of career and is free to enter. Judges, including David Knight, director of the UK Music Video Awards will also feedback on selected pitches in the run-up to deadline.
More details at www.radarmusicvideos.com/free-access-all-pitch-aviv-geffen
RadarMusicVideos is a fast growing network which introduces directors worldwide to music video commissioners and promoters. The site has just come out of development, with a new look and already over 4,000 members worldwide.
Major labels, independent labels and management companies use the site to post briefs and scout for directors. Recent commissions include Fatboy Slim and Dan le Sac vs Scroobius Pip.
Most briefs commission a director from the network, to date over 200 briefs have been posted and over 100 commissions have been made using the site. All briefs have budgets, which range from around £100/$160 to £5000/$8000.
Read more Music Video Briefs With Budgets - RadarMusicVideos comes out of development
from Radar HQ:
Radar's first music video commission hits the front pages!
RadarMusicVideos.com is a new social network that gives filmmakers worldwide the chance to pitch for music videos. Now 3 months old, their first completed commission has just gone online where it's secured front pages on the mighty YouTube, Dailymotion and Viddler. 28 Costumes, the band who commissioned the video for £500 are ecstatic; "we're really happy with the video, Will and George (the filmmakers) were great to work with and we're over the moon about the coverage we're getting, it's amazing"
Radar Music Videos is an innovative social network combined with a commissioning & promotion agency. The 800+ members worldwide, many of them multi-award winning filmmakers, pitch on music video briefs. It's a service catching on quickly with record labels, management and unsigned bands alike. Budgets range from $10k/£5k to $1400/£700. Some briefs are performance led, others are open, making production possible anywhere from Argentina to Zambia.
Read more Radar's first music video commission hits the front pages!