Writers
Lauren Archer
Set against the backdrop of the 7th July 2005 bombings, London River tells the story of a friendship which develops between two seemingly unconnected people - Elizabeth (Brenda Bleythn) and Ousmane (Sotigui Kouyate). Both of them have come to London to search for their children who are missing in the aftermath of the bombings.
Although they come from different religious backgrounds - Ousmane is an African Muslim living in France and Elizabeth is a white Christian living in Guernsey, they share the same hope of finding their children alive. Putting aside their cultural differences, they give each other the strength to continue the search and maintain their faith in humanity.
Read more London River - A film by Rachid Bouchareb
More4 launched a brand new online pub quiz on March 20th, held in virtual pub The More4 Arms. The game will allow players to pit their knowledge against four of the channels most famous faces – Jon Snow, Tony Robinson, David Starkey and Kevin McCloud – at the presenter's specialist subjects. All four will also be seen in The More4 Arms bar, where a pub blackboard promotes upcoming programmes and seasons.
Read more More4 Creates Virtual Pub Quiz
Kickers, the footwear brand is launching Random Bandits, a series of short animated comedy sketches backed by an online campaign created by digital agency Holler.
In a deal with TV comedy show Modern Toss, Kickers has produced a series of three short animated comedy sketches featuring a mix of brand new and classic Modern Toss characters, oversized boots and flies mulling over some very bizarre celeb rituals.
The brand, synonymous with popular British culture, is using digital media to reaffirm itself with its target audience of 19-35 year olds.
Read more Kickers teams with Modern Toss and Mackenzie Crook for animated web virals
Enlightenment arrived at Trinity College Dublin, Ireland tonight August 31, as Chris Burkard was named Red Bull Illume Image Quest 2010 winner at an emotional unveiling ceremony packed with photographers, competition judges, athletes and special guests.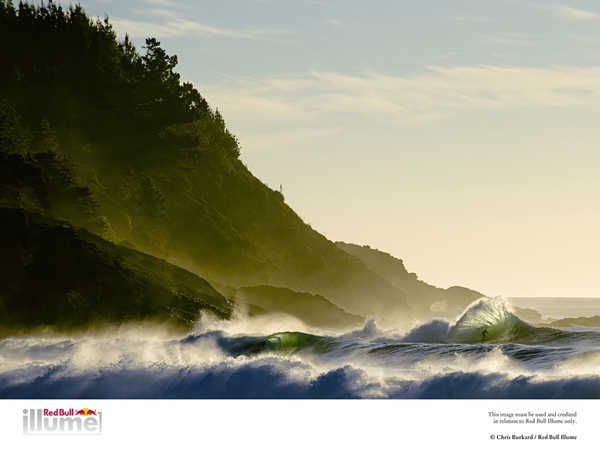 The 24-year-old professional photographer's image of surfer Peter Mendria riding waves on Chile's West Coast in golden sunlight was named Overall Winner of the world's biggest action and adventure sports photography competition out of 22,764 photos submitted to the contest by nearly 5000 photographers.
Read more Illume Image Quest winner announced
From PR Lauren Archer for Red Bull
After the spectacular success of the first Red Bull Illume Image Quest, the world's biggest photography contest for action and adventure sports now returns for a new edition – and you can be part of it!

With the first contest already resulting in a staggering 2000 international photographers submitting their pictures and the 50 finalist works being exhibited in breathtaking outdoor venues across North America, Red Bull Illume 2010 is set to get even bigger and better.
Read more Red Bull Illume Image Quest 2010: Photography Contest
From PR Lauren Archer:
The Random Bandits are back again with the 4th instalment in the series, featuring more jokes and shenanigans then you can shake a stick at!!!
Check out the latest twisted takes on the world that will make you feel good, with The Flys, Shoe Horn and cult here Dave Beeline below now.
To catch up and watch all of the four films in the Random Bandits series head to http://www.myspace.com/KickersUK
Don't forget to keep your eyes peeled for the final film when its released on June 1st.
The makers of Skins need you! It's your chance to work with Company Pictures and the team of bright young things who were recruited on the Skins website at the end of last year (if you're a Skins regular, you might remember the big shout out we made for talented writers, directors and designers – well, this is them!).

The team will be creating a brand new short film in April to be shown exclusively online, and we're looking for people to star in it.

To find out all you need to know head to E4.
The closing date for applications will be Monday 13th April 2009 at 23:59 p
Good Luck!