Writers
Nic Wistreich
The monopoly that created the independents that created the studios
Imagine having to pay a license fee every time you filmed something or screened your work. At the start of the 20th century, the Motion Picture Patent Company (MPPC) in America controlled patents around cameras, film and projectors, and demanded fees for anyone screening or filming anything. The MPPC were able to dictate what could get filmed and screened, telling a young Alfred Zukor who had just bought the rights to a big French success: "The time is not ripe for features, if it ever will be" (as described in Timothy Wu's excellent Master Switch).
Zukor, who would later head Paramount, became an early rebel who refused to play along, as was Carl Laemmle who declared himself 'an independent' – the first to use that name. Laemmle wasn't independent for long, his company Universal became one of the biggest studios on the planet, as did those from other 'rebels' and 'independents' Willhelm Fuchs (20th Century Fox) and the Warner brothers Jack, Sam and Henry. When Laemmle started to make 'independent films' without paying a licence, he was sued 289 times in a three-year period by the Edison Trust, and eventually fled New York to the west coast with Fuchs, Zukor, the Warners and others, further from the MPPC 'spies' and lawyers, and closer to the Mexican border if a quick escape was needed.
Read more Understanding DRM: back to the days of Edison & the Motion Picture Patent Company
Amidst gloom-laced end-of-year summaries, I've decided to make like a salmon and swim against the flow with ten reasons why 2014 might be the most promising year in about 66 million years. Well there's one main reason really, but on this date of Netribution's 15th birthday I have a small desire to know I can still get 'down with it' and write a list of ten, with numbers and everything, given that's how people read things now.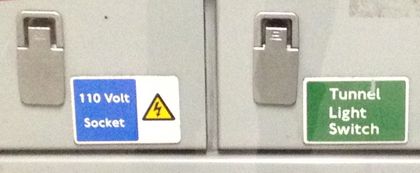 I had just begun a second day of seemingly unstoppable tears over over the death of Robin Williams when I turned to a friend and asked if there had ever been such a terrible flood of news. From Syria and Isis, full of western Rambo-wannabes, raping and terrorising a too-long-suffering people, to Russia/Ukraine seemingly hot for the start of a new cold war; from Israel and Hamas returning to a never-ending tragic game of Paper-Scissors-Aerial-Bomabrdment to North Korea treating international diplomacy like some kind of drunken PMQs; from planes vanishing from the sky to the rampant spread of ebola; from Philip Seymour Hoffman to Maya Angelou, Gabriel Garcia Marquez to Bob Hoskins; from the 'tip of the iceberg' of institutionalised child abuse and murder - to the failure of our establishment to investigate itself in any form; from Fergusson and #Icantbreath to the truth of the Bush-Blair-era torture programme finally (thankfully) materialising; from the schools full of children killed or kidnapped for daring to study, to Nigel Farage being crowned Brit of the year in the latest attempt by Uncle Rupert to write our political narrative in the face of his fear over what a Milliband government might do to his ambitions. Charlie Brooker summed it all up pretty well in August arguing the universe owed us all some kind of epic Unicorn Chaser to balance everything out.
Then the unicorn came, and we all went wow for a little bit at the technical achievement, but much of the media seemed to miss the core of its significance and as we headed further and further towards the Christmas hurricane, it was forgotten. Looking back over the year, there seem to be other rays of hope that slipped through, which leaves me wondering if one of the biggest losses of our digital disintermediated time is the eye of a newspaper editor who serves up the morning news with a balanced weighting of good and bad to ensure we don't run through the day in a state of perpetual panic that everything is about to end, as the internet's echo chamber can often leave us feeling, any more than a stoned Sillicon Valley-esque elation that everything is awesome, please leave me alone in my dotcom bubble of self-reinforcing sentiment.
So here goes, 10 reasons why 2014 might turn out to be the best, or at least most promising, year for 66 million years or so.
1. Rosetta calling
66 million years ago, the Chicxulub Asteroid hit earth and killed all non-avian dinosaurs and made extinct three-quarters or more of plant and animal life on our planet. Over 75% of all species became extinct with a single rock hitting us from space.
If the earth had a mind or a will, you might picture it going back to the drawing board after that event and trying to design a new, nimbler species than the ever-more fierce dinosaurs. One with a bigger brain and agile, crafty fingers, and the ability to look up at the stars and dream.
And on 12 November 2014, our planet's phantom quest to make sure such a catastrophic event could not happen again took possibly its biggest leap forward yet as the Rosetta lander approached a speeding comet, and landed on it. It's been described as the engineering equivalent of landing a butterfly on a speeding bullet.
We may have near destroyed the earth to get to this point, and near-wiped ourselves out industrialising and inventing the nuclear bombs that could divert such an asteroid, but if nature - mother earth - was in the business of long-term self-preservation, after 66 milion years, you could say we've just made a major leap closer to that.
2. Climate progress
Another thing happened on the 12 Novemeber 2014. After decades of delays and dodges, China and America agreed to a huge 'turning point' deal to reduce their carbon emissions and the impact of climate change; China for the first time in history giving a fixed date for its emissions to peak at. While the Rosetta landing was a triumph of European cooperation, this deal, crafted in secret over several years and announced on the same day, appears a significant trumpet of Sino-Americna diplomacy, and hopefully is the nudge needed to make 2015's Paris Climate Change conference a success.
Read more How 2014 might be the most hopeful year in 66 million years or so
In Europe last year there was €1.5bn in public funding for film & video projects - and its often the same people getting their hands on this cash.
Information on media finance in 46 countries
One of the most popular parts of Netribution in 2000 was our film funding directory, updated over the years by a number of folks.
While there are some good free sites detailing funding sources like FilmFileEurope and Korda, these only cover Europe.
Since publishing our 480 page book on the subject of film finance we've been able to research and detail as many film funds around the world as we could find. And in line with our aim to help democratise the film industry, regardless of who you are or where you're from, here are some links and basic info (name of the fund award and size, where known) to the 1,000 or so awards from 400 organisations we found for the book.
It's the biggest collection of funding links I know of, and it's down to the painstaking work of a bunch of people, including Catherine Allen, who I worked with on this edition, and Caroline Hancock, Cyndee Barlass, Rachel Bibb and Stephen Salter in previous versions.
Keep in mind that this info was researched over a year ago, so much may have changed. If you want to get much fuller info on each fund, not to mention details of tax breaks and incentives for filmmakers in about 40 countries and a comprehensive guide to structuring multi-party finance, low budget techniques and tricks, using the web as a virtual film studio and navigating the industry, with dozens of interviews and case studies, then please buy a copy of our book. It will also help support us to keep this info up to date in the future.
Likewise if you're not a commercial organisation and want to republish some of this elsewhere, please credit this site and the book. Otherwise please ask first.
Australia | Austria | Bali | Belgium | Brazil | Bulgaria | Canada | Croatia | Czech Republic | Denmark | Estonia | Pan-European | Fiji | Finland | France | Germany | Greece | Hawaii | Hong Kong | Hungary | Iceland | Ireland | Italy | Jamaica | Latvia | Lithuania | Luxembourg | Macedonia | Malta | Mexico | Netherlands | New Zealand | Norway | Poland | Portugal | Puerto Rico | Romania | Singapore | Slovakia | South Africa | Spain | Sweden | Switzerland | Tenerife | Trinidad and Tobago | UK (Screen Agencies - Private Funds - Other sources) | USA (General - State and County screen commissions )
Read more Links to one thousand film funds in 46 countries
Open source is one of those phrases that gets thrown around, from the Cabinet Office now asking for it in government ICT contracts, to cyber-libertarians saying it heralds the start of a post-capitalist age. But what does it actually mean? And given how much of the for-profit digital world depends on open source - from Android phones to the Safari browser, Facebook's servers to YouTube's interface - is it another example of an economy wanting something for nothing?
In simple terms, an Open Source License allows people to view, modify, copy and share computer code, usually without restriction. To understand what that means in practice, it's helpful to use five analogies:
Transparency: a car.
An open source license is like having the right to lift your car bonnet to view the engine. If you use software but can't see what it's doing behind the scenes, then it's impossible to know what it's doing with your data or even if it's secure. By making code viewable by all, it's much easier to spot and fix security flaws and bugs, which is why many cryptographic and encryption standards are open source.
Modification: a house
Open source is like buying a house and being free to decorate it however you want, to build extensions or demolish walls. Closed source software strictly limits what you can do with it.
Accumulative: DNA

: 

Like a genome that keeps evolving, or the way academia builds upon prior knowledge, open source is a way of 'standing on the shoulder of giants', by building on what exists, rather than starting from scratch. This applies to everything from coding languages to design elements, which can develop in an accumulative way, with anyone free to improve on the work of those previously.
Collaborative: a coop
Like a co-op, but without membership. While code authors may still own copyright on their code, by providing an open license, assets are kept public and the user community can offer improvements, fixes, language translations, design improvements, documentation and so on. Eric S Raymond describes open source development as "a great babbling bazaar of differing agendas and approaches out of which a coherent and stable system could seemingly emerge only by a succession of miracles".
Democratic: a landslide
Like a democracy where anyone can setup their own country if they don't like the leader. Open Source projects have core maintainers who have final say over the suggestions and contributions from the user community but if they aren't responsive, people can 'fork' the software and build their own 'branch'. The content management system Joomla, for instance, was forked from Mambo, after its owners started charging developers big fees.
— 
For the non-profit, coop or social enterprise sectors these principles dovetail with many values, and offer advantages. For the profit-world however, open source's freedom around IP has created much debate about its strengths and weaknesses, with critics - and some companies whose models are threatened - saying open source projects offer worse support and less-developed user interface and documentation. In reality there's a huge range in quality and business models - from a content system like Wordpress that powers 23% of the world's websites (and made $45m in 2012) - to Wikipedia, where the ability for anyone to contribute is perhaps both its great strength and weakness .
What needs to be remembered, as the creator of the main open source license Richard Stallman says, is that it's freedom as in 'free speech', but not necessarily 'free lunch'. Some open source companies turnover hundreds of millions a year, and charge thousands for a user-license and support, while others depend on donations and goodwill. The community has depended on new business models, from crowdfunding (which helped build Facebook alternative Diaspora) to licensing features in the way Mozilla Firefox sells their default search box to Google.
Perhaps the most interesting part about open source is the contradiction woven into it's heart: where it can be viewed as the idealogical end-point of both communism and of liberalism: it's both both anti-private-property and anti-centralisation - yet it powers the hugely profitable private,and monopolistic digital economy. Either because of swimming against the current of free market capitalism - or in spite of - it's proven remarkably successful at getting disparate groups of people who've often never met to collaborate on building something that no-one fully owns, but that frequently solves technical and engineering problems better than either the market or the state. 
And for that alone it deserves some attention.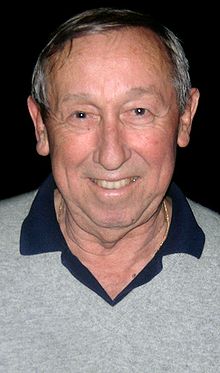 Roy Disney, nephew of Walt and general protector of Disney, has passed away. I was lucky enough to meet Roy in 2000 at the Belfast Cinemagic Conference, and it has stood as one of the more memorable encounters of my working life. I was quite nervous beforehand yet without need - he was warm and genuine in his convictions, unassuming with a quiet strength.

[Netribution, Dec 2000] Roy worked for the 'Mouse House' for over thirty years before Michael Eisner pushed him from the board [only to get his own back, pushing Eisner out in 2005 and bring Steve Jobs and Pixar back in]. Responsible for everything from Toy Story and The Lion King through to Wall*E, Roy is an unashamed lover of comedy and escapist family entertainment. In his only interview for online media, Roy talked with Netribution in 2000 about IMAX and the future of Fantasia, the problems with Dinosaur, the secrets of Disney's success, growing up in the shadow of Uncle Walt and his unfulfilled dreams of designing aircraft. He also talks for the first time about the then year's eagerly awaited follow-up to Toy Story/A Bug's Life - Monster's Inc. Roy's Irish routes are quite sincere - he owned a house near Cork where he spends a third of his year - and at the turn of the century the Disney clan found themselves in Ireland en route from France to the States
What brings you to Belfast?
Well we were asked by Shona McCarthy the best part of a year ago to become part of the festivals and over several months we found out more about it, then Shona came to Los Angeles - and she's tough - I couldn't help it really. I was really curious to come up here in any case, spend a little more time than the one day I was up here last summer.

I understand you have a home near Cork?
Yes, I've had that for about 10 years now and we try to spend 3 or 4 months there every year.

Do the Disney family have any Irish routes?
Yes, the name is actually French - it came from a little town in Normandy called Disigny, the name got corrupted and a lot of those people found themselves in Ireland on the way to the States. We have some pretty deep roots here, I married a girl named [Patricia] Daly who's older brother was the ambassador to Dublin back in '81/'82, during Reagan's years. That was the first time I came to Ireland - she was there and we fell in love, wound up buying a place and it's a pretty solid thing here.
Read more Roy Disney : 1930 - 2009
Writer, actor, director, conscientious objector, uncompromising activist and - by all accounts - much loved and utterly decent person, Harold Pinter was not just a great contributor to our times, but a real inspiration. In the below video he talks about art, truth, politics and the Iraq war, as he accepted the Nobel Prize for Literatrue in 2005.
"the cushion may be suffocating your intelligence... but it's very comfortable"
Read more Harold Pinter : 1930 - 2008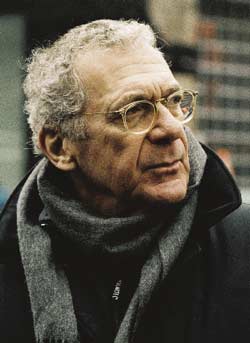 Sydney Pollack, director, actor and writer, has passed away from cancer aged 73, and surrounded by his family. Link to LA Times obituary , Wikipedia page, IMDB page.
Pollack was a friend and business partner to Anthony Minghella, who also sadly passed away earlier this year. Back in 2001, filmmaker and blogger Tim Clague caught the two legends in conversation at BAFTA, republished below.
SYDNEY POLLACK INTERVIEWED BY ANTHONY MINGHELLA
Monday 29 January 2001. by Tim Clague
I was privileged recently to be invited to an exciting event held at BAFTA in London. Following their decision to move the Film Awards to a position before the Oscars, BAFTA have launched, what they hope will be, another high profile event, The David Lean Lecture. This year's inaugural event featured Sydney Pollack being interviewed by his friend, colleague and now business partner, Anthony Minghella. I am sure that neither of these filmmakers need an introduction to most readers, but as a quick recap...
Sydney Pollack is an American filmmaker who has worked on the fringes of Hollywood for all of his career, never part of the 'system' nor fully independent. As a director he started in Television (The Fugitive and Alfred Hitchcock presents) before moving across in films. Highlights include The Way We Were (1973), Three Days of the Condor (1975), Tootsie (1982), Out Of Africa (1985) and The Firm (1993). He is a trained actor, from the New York Actors Studio, and has played characters in Woody Allen's Husbands and Wives (1992) and Kubrick's Eyes Wide Shut (1999) amongst others.
Read more Sydney Pollack : 1934 - 2008 : interviewed in 2001 by Anthony Minghella
"Filmmaking is a chance to live many lifetimes."
Robert Altman
The man behind such diverse and acclaimed films as Shortcuts, M*A*S*H, McCabe and Mrs Miller, Nashville and Gosford Park - Robert Altman - has died in a Los Angeles hospital aged 81.
"Maybe there's a chance to get back to ... grown-up films. Anything that uses humor and dramatic values to deal with human emotions and gets down to what people are to people."
Robert Altman

Read more Legend Robert Altman dies age 81