One week left to submit a proposal for the Open Video Conference 2010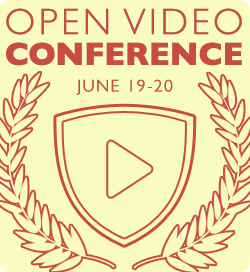 Arriving at last year's Open Video Conference, after a decade of writing mostly outside of the tech sector about how the web is shaping film, was like walking into a bar after walking across a desert with little water. The excitement of meeting so many similar (and more talented and inspiring) people lasted long into the year.
The inaugural OVC in New York was the first attempt to bring together web pioneers, indie film and videomakers and Open Source and free speech activists. It was a chance to listen to and meet the people who make Wikipedia, Firefox, VLC, Miro and Creative Commons, along with the likes of Xeni Jardin, Ted Hope, Jonathan Zittrain and Nina Paley.
The second coming will run October 1-2 and one of the organisers tells me they are aiming to get 1400 delegates this time round. If you have something to present or discuss, there's seven days to get a proposal submitted to the conference organisers - if accepted they may be able to assist with travel expenses.
More information about the conference here, and the submission details here.