The Open Cinema Unconference: Today at Leeds International Film Festival

Film festivals around the world present thousands of outstanding new and archive films that don't get the exposure they deserve. Beyond film festivals, audiences are severely limited by what they can see in public venues, while talented filmmakers are frustrated, unable to reach them.
The Open Cinema Unconference, a free event at the Leeds International Film Festival today November 12, 2009 takes place from 2pm to 6pm at the Carriageworks to explore how access to the cinema experience can be transformed for all.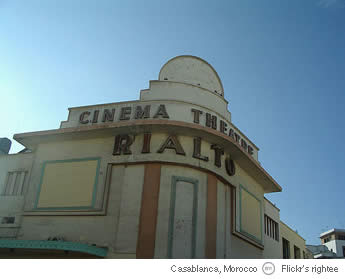 The day is broken into three parts and includes speakers from Bristol's Cube MicroPlex microcinema, the Vancouver Underground Film Festival, the Louis le Prince* Centre at Leeds University, OpenIndie, fresh from raising $12k online to build a distribution system, independent Leeds cinema, Hyde Park Picture House, Netribution on our 'Living Cinema Project' and the free-download donationware feature doc Just to Get A Rep.
[*Louis le Prince, incidentally, was the Frenchman credited with making the first ever film in 1888 in Leeds (three years ahead of Edison and four years ahead of the Lumiere Brothers). See Roundhay Garden Scene, and the mashup version, Roundhay Deleted Scenes. He mysteriously disappeared on a train to Paris in 1890.]
This event was originally planned as part of the Valid project, which is currently on hold - and I cannot say any more at present.