Preparation for VI Edition of ASTERFEST in Macedonia
from Sofija Trenchovska at AsterFest: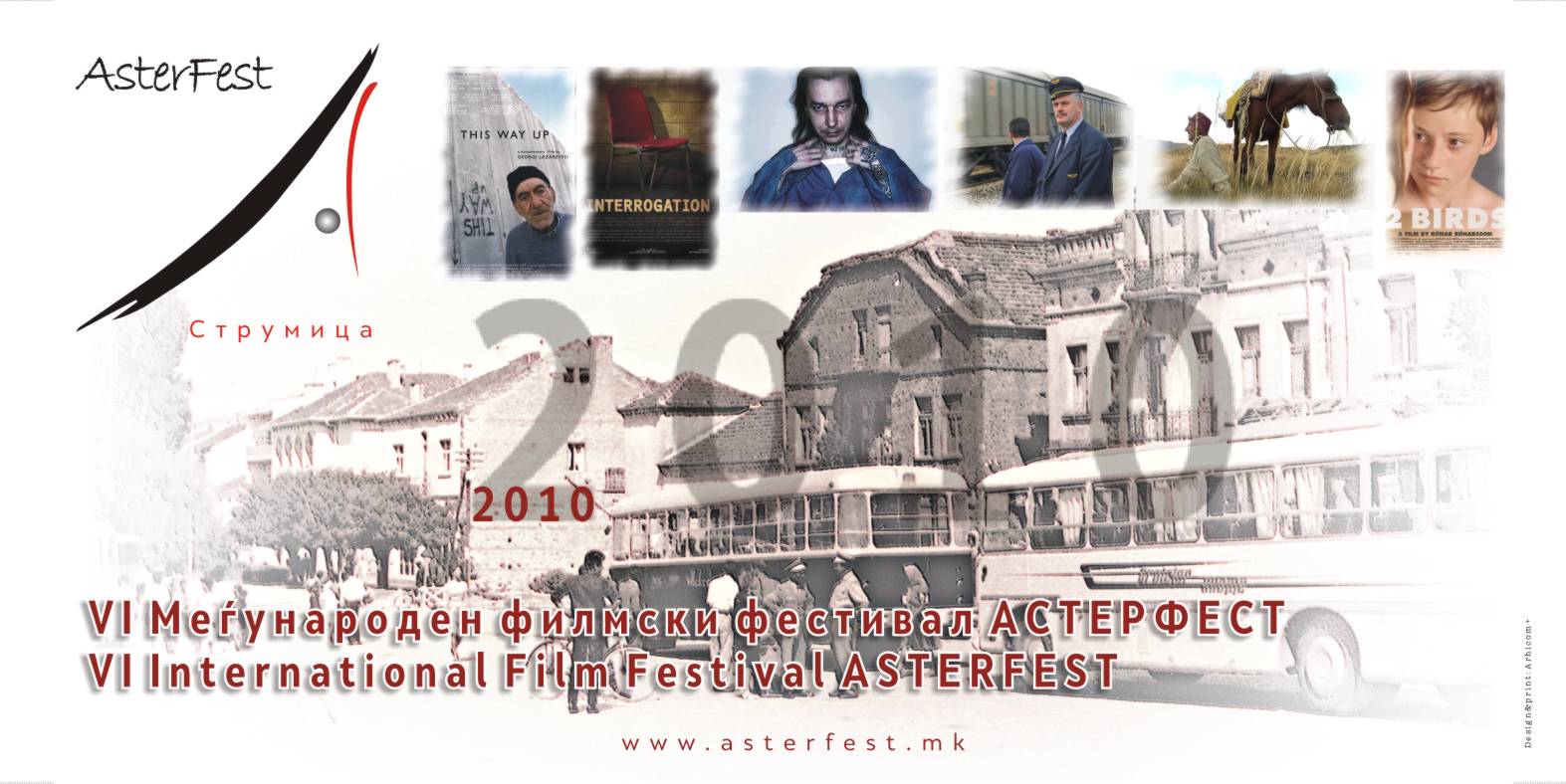 The new, sixth edition of our newest festival in the Macedonian country, as well as in the region and beyond, is dedicated to the professional film (documentary and fiction) culture and emphasizing its affirmation, popularization and valorization towards the audience.
VI Int'l Film Festival ASTERFEST: ODYSSEY 2010 (Deadline for Entries: 15 March!)
It is about the jubilee AsterFest, film and video festival, focusing on documentary, fiction (features or shorts) works of film authors who are coming from or living in Western Balkan region, neighbor countries and other related meridians.
We invited and received films from several productions which submitted films for our festival. It may be long or short-length film. We will present it into the programs: ASTERDOCS, BALKANS FICTION, ONE WOMAN / ONE FILM, MOVIELAND, MERRY-DIONES, HOMAGES - focused on authors from southeastern European, EU countries and abroad.
We plan that the 5th edition of AsterFest 2010 will officially take place in the period 27-31 May on several locations in the Macedonian town of Strumica, where  other cultural areas will be renewed, related to the climate, ancient values and constant spiritual wideness, which have provided existence to this town for more then two millenniums. The concept is the projections to take place in an ambient, outdoor (in correlation with the summer scheme), and indoor.
The promotion of new, alternative multicultural fields with our projections is one of our aims. Interactivity between the audience and film works is also an important parameter to work on in the near future.
SEE film auteurs in ASTERDOCS category will be competing for Gold, Silver and Bronze Horseshoe. The award in a shape of horseshoe should associate to gallop, happiness, movie stars, lancer Asteropaeus, young Struma etc. In other words, the film horseshoe should be a symbol of eternal glow of the documentary values which remain permanently marked as a movie project, despite the changes in formats and technologies.
In this year's celebration we will capture new multicinematical spaces in city of Strumica.
AsterFest takes place in STRUMICA, the second largest city in eastern part of Macedonia, whereas is the first for its beauty. There live inhabitants, who can not wait to unfold their hospitality towards you. Whereas different cultural heritage buildings will also fulfil your curiosity, as they present attraction that you will transmit to your friends. The Old Emperor Towers, Antique Thermal Bath, Monasteries Veljusa and Vodoca, Tomb of Struma are only few of them.
Naturally the quickest way to come here is through the airport. You board a plane somewhere in Europe and before eating your lunch or cakes you are in Skopje, Sofia or Thessalonika airport. From there you have to get to the bus station and chose bus to Strumica. Then you will board a bus (via Stip or via Gevgelija or directly), you are in Strumica, the city where AsterFest exists.
Now that you have reached Strumica, you only need to be accommodated in one of the local hotels.
Strumica is therefore one of the richest and ecological cleanest area in the Republic of Macedonia. Strumica is developing into modern city and expanding its infrastructure last few years. The improvement of infrastructure is determined also by Strumica's geopolitical position (some 20 kilometers from Bulgaria and 45 kilometers from Greece).
Strumica (Macedonian: Струмица, Greek: Στρώμνιτσα/Stromnitsa, Turkish: Usturumca) is a city of about 55.000 people in southeastern Republic of Macedonia. There are about 150.000 people living in the region surrounding the city.
Previous four years we have chosen around 300 films in the competitive contest, together with 7 special programs and with 40 extra films.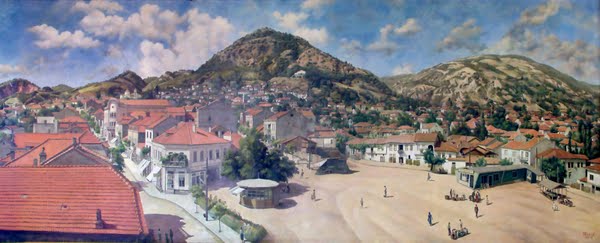 download AsterFest BROCHURE (2005-2010)
www.asterfest.mk