International Comedy Film Festival 2008 : Torquay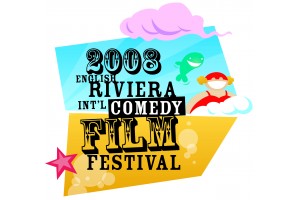 This was submitted by Chris using the open content submission - and if you click to read more, includes an 'Eat My Shorts' comedy film contest with the winners screened at the Groovy Movie Picturehouse - the world's first (and only?) solar powered cinema.
This September (25-28th) will see the launch of the first ever International Comedy Film Festival in Torquay, on the south west coast of England. The inaugural week-long event will take place in an area affectionately dubbed the "English Riviera" and in many ways the spiritual birthplace of classic British comedy. Peter Cook, who was crowned the world's greatest comedian by his peers in a recent survey of 300 writers, directors and comedians, was born in Torquay. A close runner-up in the survey was one John Cleese, who will remain forever associ
ated with the town thanks to his role as the world's most irascible hotel owner, Basil Fawlty. The sitcom Fawlty Towers, set in Torquay of course, has also been voted the best British sitcom of all time. It's a comic legacy that certainly deserves to be celebrated.
John Cleese said: "I'm delighted to learn that Torquay is launching its International Comedy Film Festival. I think of Torquay as being the home of British comedy. The first time I saw Bruce Forsyth was in the Babbacombe Pavilion in the mid 50s; we had a very successful Monty Python shoot there in 1970; it was then that I met the famous Donald Sinclair, the model for Basil Fawlty; and I for many years followed the hilarious antics of Torquay United at Plainmoor."
The English Riviera is indeed as much Monty Python as Monte Carlo, with a number of scenes from Monty Python's Flying Circus filmed in Torquay and neighbouring Paignton. Scenes from Monty Python And The Holy Grail were also filmed in Occombe Woods. The Comic Strip Presents is also closely linked with the area, further cementing Devon's comedy heritage and credentials. The English Riviera is perfectly qualified to hold such a prestigious event, having reinvented itself as a cosmopolitan playground where café culture socialites are rewarded by world-class service and emerald bay views. It will soon gain a reputation as the home of the 'Cannes of Comedy Film' thanks to this exciting new event. The International Comedy Film Festival will provide a platform for national and international comedy film makers to showcase their new work to the public, whilst also commemorating the heritage of comedy film classics. Films featured will not only be future blockbusters from large studios, but also the cream of student and independent productions keen to find an audience and distribution channel.
Filmmakers will be able to enter their work in the Eat My Shorts competition, while the Oska Bright section of the festival will see the screening of films made by people with learning difficulties, as well as associated workshops. We are also very excited to welcome a selection of features shown as part of this year's Birds Eye View Festival in London. Clowning Glories will feature classic silent comedies with live orchestration from celebrated female musicians. Local film makers including Oscar nominated cinematographer Roger Deakins and BAFTA-nominated writer Paul Andrew Williams have both expressed their support for the project and will hopefully be able to be actively involved in the festival, depending on work commitments.
A new British comedy called "Snappers" is also being filmed on the English Riviera this summer starring soul singer Joss Stone and Caroline Quentin. The film tells the story of an actress fleeing the paparazzi and finding love in the most unexpected of places. The romantic comedy will feature local people as extras and provides the perfect opportunity for residents to be involved in the film making process. The team believe that the International Comedy Film Festival will evolve into a real player on the international film festival circuit. After all, Cannes was once just a small fishing village and Sundance is in the middle of nowhere! For more information and to download entry forms for the Eat My Shorts competition, please visit www.InternationalComedyFilmFestival.com

WE WANT YOUR SHORTS The team behind the first ever English Riviera International Comedy Film Festival, are looking for your comedy shorts - and no, they are not talking about the embarrassing pair of cartoon boxer shorts your mum bought you for Christmas. They are calling for submissions for the inaugural Eat My Shorts comedy film competition, which is being held as part of the festival which takes place between Thursday 25th and Sunday 28th September.
Since the website at www.internationalcomedyfilmfestival.com launch just two weeks ago, a huge amount of submissions have already been received from across the world. In fact entries have come in from the USA and Canada, as well as across both eastern and mainland Europe. Filmmakers stand the chance of having their films screened at the festival, with some fantastic prizes up for grabs for the winners. The rules couldn't be any more straightforward. The films need to be short...and they need to be comedies. Ideally the films need to be up to 15 minutes long, although they will stretch to 30 minutes "if it is a work of comic genius."
Entries must have been produced within the last twelve months and submitted on DVD in any regional format. Films in languages other than English require English subtitles. The deadline for entries is 15th September 2008. A panel of industry and comedy experts will grab their popcorn and watch all of the entries, whittling the witty creations down to the very best. These will then be screened in the Groovy Movie Solar Powered Cinema on Torre Abbey Meadows as part of the festival. The winning films in each category will be announced at our all-star gala night being held at the Riviera International Centre - live from the glittering heart of the English Riviera on Saturday 27th September. The categories are: 16 and under; 17 to 21; and 22 and over.
Obviously, filmmakers will be entering the competition because they have a passion for the genre and not for any sort of financial reward - although as a bonus, you will be glad to learn that prizes will include cash, flights and a very quirky award to pop on your mantelpiece! Aviva Pearson, Director Of Tourism said: "The International Comedy Film Festival is not only about screening new and classic blockbusters, but also about discovering brand new comedy talent as well. We have viewed a few of the entries already and the standard is incredibly high, which is really exciting. I would strongly encourage film makers to get involved, get creative and make us laugh!"
For more information and to download entry forms for the Eat My Shorts competition, please visit www.InternationalComedyFilmFestival.com