17th Raindance Film Festival premieres new Japanese films and spotlights Japanese women directors
Since 1998, Raindance Film Festival has continued in its strong support for Japanese filmmaking, with its Way Out East section the largest annual showcase for new Japanese cinema in the United Kingdom, screening at least ten recent features and documentaries annually. The 17th Raindance Festival, held between 30 September - 11 October 2009, this year turns its spotlight on the rising number of women filmmakers in Japan, with a special selection of five features and one shorts program from some of the country's most exciting talent.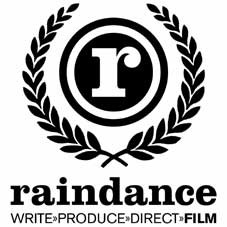 Director Momoko Ando will be in attendance to introduce the World Premiere of her debut feature, A PIECE OF OUR LIFE - KAKERA -. The film, scored by Smashing Pumpkins guitarist James Iha, is a touching portrait of a romantic relationship between Haru, a college student whose relationship with her self-centred boyfriend is going nowhere, and Riko, a bisexual medical artist who makes prosthetic body parts. Born in 1982, Ando is the daughter of the acclaimed actor-director Eiji Okuda and the sister of rising starlet Sakura Ando (LOVE EXPOSURE, AIN'T NO TOMORROWS). A former student of the Slade School of Fine Art, her return to London to present her new film promises to be an unforgettable experience.
Also in attendance will be Sachi Hamano, the most prolific female director in Japan with over 400 films to her name, mainly in the genre of the erotic pink film. She will be here to present her 2001 non-pink title LILY FESTIVAL, a comedy drama in which the inhabitants of a residential home for women, aged between 69 and 91, find their passions rekindled when the first man moves in amongst them, a 75-year-old lothario with a charming manner and a colourful past. Hamano will be accompanied by LILY FESTIVAL's screenwriter Kuninori Yamazaki.
The critically-garlanded Naomi Kawase emerged as the vanguard for the new wave of women filmmakers in Japan after becoming the youngest winner of Caméra d'Or award for best new director at Cannes Film Festival in 1997 for her film SUZAKU. Her feature THE MOURNING FOREST received the Grand Prix at the same festival in 2007, while this year she received the Golden Coach Award, for life achievement. Raindance will be screening the new 2009 edit of her rarely seen 2001 film HOTARU, a naturalistically-shot romantic drama between a stripper and traditional craftsman played out against the four seasons in the scenic Nara region where Kawase lives.
Yuki Tanada's debut feature MOON AND CHERRY played to great aplomb at Raindance in 2006. Her most recent film, AIN'T NO TOMORROWS, is a multi-threaded drama portraying the tangled emotional dynamics of a group of six highschoolers as they reach the age of sexual awareness.
Yukiko Sode's MIME-MIME (2008) was one of the discoveries of last year's Pia Film Festival, launched in 1977 to promote new talent in the world of independent filmmaking. An eccentric portrait of a fractious young woman, Makoto, who lives alone, has a relationship with her mother and sister that borders on downright hostility and plays dangerous sexual games with her married former high-school teacher, it is a distinctive and promising and debut.
Raindance will also present a program of three short films from the Peaches Festival, an annual event now in its third year organised by Atsuko Ohno (the producer of Raindance Best Feature winner in 2004, MAREBITO, directed by Takashi Shimizu) in conjunction with the Film School of Tokyo to promote first-time women directors. The films are EMERGER, BUNNY IN A HOVEL and CSIKSPOST.
Alongside this year's special focus on Women Directors, Raindance will feature UK premiers of five other recent Japanese titles, including the epic LOVE EXPOSURE, an unpredictable and near indescribable tour-de-force from maverick director Shion Sono (SUICIDE CIRCLE, EXTE), which won the FIPRESCI Prize and Caligari Film Award at this year's Berlin Film Festival and the audience award at the New York Asian Film Festival.
Following on from the successful screenings last year of Miki Satoshi's ADRIFT IN TOKYO and TURTLES ARE SURPRISINGLY FAST SWIMMERS, comes the director's latest comic romp INSTANT SWAMP. With a script by Tetsuya Nakashima (KAMIKAZE GIRLS, MEMORIES OF MATSUKO), Masayuki Miyano's LALAPIPO offers an uproarious and vibrant comic portrait of those at the heart of Japan's outlandish sex industry. Tokachi Tsuchiya's eye-popping documentary A NORMAL LIFE PLEASE blows the lid on the Japanese government's gradual easing of labour regulations as an overworked truck driver and his family are menaced by a yakuza gang hired by his own employers after he joins his workers union.
These are just some of the thrilling titles that look set to make the 17th Raindance Film Festival the best one ever. Not to be missed!
Raindance is also happy to announce that the following directors/film crew will be in attendance at our screenings.
-Director Momoko Ando and Film Scorer James Iha (A PIECE OF OUR LIFE - KAKERA)
-Director Sachi Hamano (LILY FESTIVAL)
-Director Tokachi Tsuchiya  (A NORMAL LIFE PLEASE)
-Director Yasunobu Takahashi (LOCKED OUT)
Full list of screenings available here.
http://www.raindance.co.uk/site/japanese-films-at-raindance
Visit the festival homepage
http://www.raindance.co.uk/site/independent-film-festival-2009
and the box office site right now.
http://www.apollocinemas.com/raindance-festival-information.aspx