Deadline for 17th Raindance Film Festival looming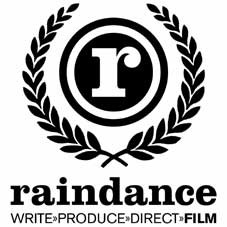 From Raindance:
The final deadline for the 17th Raindance Film Festival is 19 June.
Raindance is the UK's leading independent film festival and each year more and more films achieve success after Raindance screenings. Recent triumphs include IN SEARCH OF A MIDNIGHT KISS (Independent Spirit Award-winner, 2009), TOYLAND (Oscar-winner, Best Short 2009) and ONCE (Oscar-winner, Best Song, 2008).
Over the years, the festival has hosted such guests and filmmakers as Christopher Nolan, Shane Meadows, Ken Loach, Marky Ramone, Iggy Pop, Anton Corbijn, Mick Jones, Andrea Arnold, Adam Yauch, Quentin Tarantino, Faye Dunaway and Lou Reed.
But we're here for the little guys too. Our big-name successes ensure that attention is on the whole programme. Everyone's looking for the next big indie hit. Our audience of film fans, journalists, acquisition executives, actors, producers and directors know that a screening at the Raindance Film Festival is a sign of quality.
If you think your film has what it takes to make Raindance '09 then submit your film before 19 June 2009.
For more details, visit www.raindance.co.uk/site/festival-submissions-2009
Submit today for your chance to be a part of the 17th Raindance Film Festival and have your film screened to an audience of Britain's most fanatical film fans.
Raindance Film Festival: 30 September – 11 October 2009