Virgin mobile shorts competition
From occasional Netribution contributor and Harry Potter 'floor editor', Dan Hartley: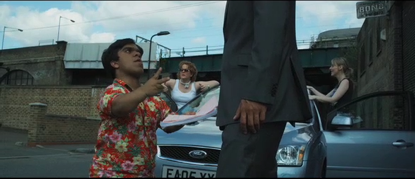 Hey Netrib's
Please excuse the shameless self promotion but I've entered a short film as part of the Virgin Mobile Shorts competition and we'd really appreciate it if you pay a visit and view our film. It's only 2 mins long and garnering great reviews.
It's a comedy about  a mini movie mogul who pitches his big idea to a major movie star, oblivious to the greater drama unfolding behind him.
www.virginmediashorts.co.uk/films/film/the-big-idea-3/
Hope you like it!!
Dan
{source}<object id="w4a0025701c9ac6eb4a4847d8e32f3f95" width="610" height="539"><param name="movie" value="http://virginmediashorts.co.uk/assets/swf/film-widget.swf"><param name="flashvars" value="pid=4a4847d8e32f3f95&wid=4a0025701c9ac6eb&configURL=http://www.virginmediashorts.co.uk/xml/film-widget/151654/"     id="w4a0025701c9ac6eb4a4847d8e32f3f95" /><param name="allowScriptAccess" value="always" /><embed src="http://virginmediashorts.co.uk/assets/swf/film-widget.swf" flashvars="pid=4a4847d8e32f3f95&wid=4a0025701c9ac6eb&configURL=http://www.virginmediashorts.co.uk/xml/film-widget/151654/"     id="w4a0025701c9ac6eb4a4847d8e32f3f95" width="610" height="539" allowScriptAccess="always"></embed></object><object type="application/x-shockwave-flash" data="http://widgets.clearspring.com/o/4a0025701c9ac6eb/4a4847d8e32f3f95/4a0025701c9ac6eb/f7701a7d/-cpid/86048ccc9bd751d1" id="W4a0025701c9ac6eb4a4847d8e32f3f95" width="1" height="1"><param name="movie" value="http://widgets.clearspring.com/o/4a0025701c9ac6eb/4a4847d8e32f3f95/4a0025701c9ac6eb/f7701a7d/-cpid/86048ccc9bd751d1" /><param name="wmode" value="transparent" /><param name="allowNetworking" value="all" /><param name="allowScriptAccess" value="always" /></object>{/source}