News roundup : Paramount follows the free with Jackass, Look, Golden Globes and Alice in Wonderland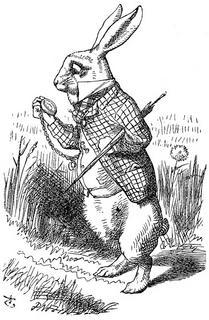 Paramount has become the first studio to experiment with free downloads of features, releasing Jackass 2.5 ahead of the DVD release for free. Sister company Comedy Central recently announced that they would offer every South Park episode on their site for free in an advert supported model. Paramount parent Viacom is currently suing Goo-Tube for 'copyright infringement' and has resisted releasing content on the platform, instead making gems such as the Daily Show and the Colbert Report available only on their own sites.
This Friday sees the release in the US of Look, a feature made entirely from surveilance footage, claiming to encourage viewers to ask "what safeguards exist to make sure highlights of your ass are not making it onto the most viewed list on YouTube?" but also a very cheap way of showing people undressing in clothes shop changing rooms.
The Golden Globe Noms are out. While the Coen Borther's No Country for Old Men picked up early awards season momentum, Britflick Atonement took the lead at the Globes with seven nominations.
With the release of Be Kind, Rewind on the horizon, fan film is getting more serious with the establishment of the Organization for Transformative Works which will support fan works.

Other odds and sods, the ever excellent Cinematech is asking why film festivals don't move into distribution, YouTube has expanded its revenue sharing programme, and - whoooo - Tim Burton is set to direct a live action Alice in Wonderland.