Sabrina Ferro of Media Directions: I just think that we have to get out there and do it ourselves.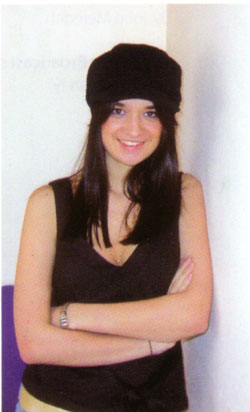 The trials of endless unpaid work placements spurred Sabrina Ferro, managing director of Media Directions magazine, onto following her dream of running her own business. Now working on the third issue of the magazine for those aspiring to work in the film and TV industry, Sabrina hopes that the publicity that the magazine can offer to young hopefuls may help them find their big break.
She started out on the work experience merry-go-round after completing her degree in Film and Television Production at Aberystwyth in 2005. She said: "I have had mostly good experiences as a runner. It has been hard work. Someone once asked me to put marmite on their toast. Someone I know had to clean up after a dog…"
Diva demands aside, the placements made her realise: "You do work experience and don't get treated very well. When you start out, the pay is so low, and you can feel really alone. Every other industry pays for your time, what is so different about this one? Jobs are never advertised, it's all word of mouth. You'd be surprised how few people know about initiatives like Screen West Midlands that can help out." Around this time, she came up with the idea of setting up a magazine to tell people about training and screening opportunities, while also promoting new filmmakers.
The main source of funding for the magazine – often a major obstacle for anyone starting on a new venture, let alone a business – came about through a chance meeting "at the Edinburgh TV festival. Literally, sitting there on the floor. In this industry, it's really about who you know." The random person Sabrina started chatting to turned out to be a manager from Sony. The company is now a major sponsor of the magazine. The happy incident is an example of how the "new generation of filmmakers and publishers" really need "to get out there and do it ourselves" in order to make that break into an over-subscribed industry.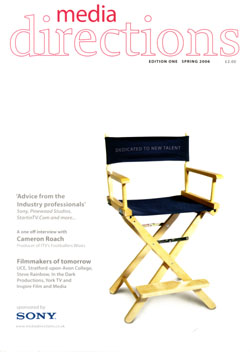 The magazine, helped along by regional and London-based film screening and networking events, has gone from strength to strength. Now also backed by Pinewood Studios, content includes articles from a BBC Engineer recruiter, a producer from York Student Television and an editor from ITV's reality show Love Island as well as features on European Training Opportunities in 2007 and a feature on the winners of Media Direction's female filmmaker competition.
The last came about because, as Sabrina put it: "I think the female filmmakers thing is a confidence thing. The industry has so many closed doors. People are either really helpful or just put the phone down on you." The winning films were shown at a December networking event in London, organised by Media Directions. As Sabrina said: "We've had big movie canvases at our events. The first one was in my Dad's Italian restaurant in Solihull. We've also had one in Birmingham, people were just walking in and watching the films, having a chat with us, a few deals came out of it. Our one in London went really well, it was on the doorstep of people who live down here, so they didn't have to travel anywhere. 80-90 people showed up."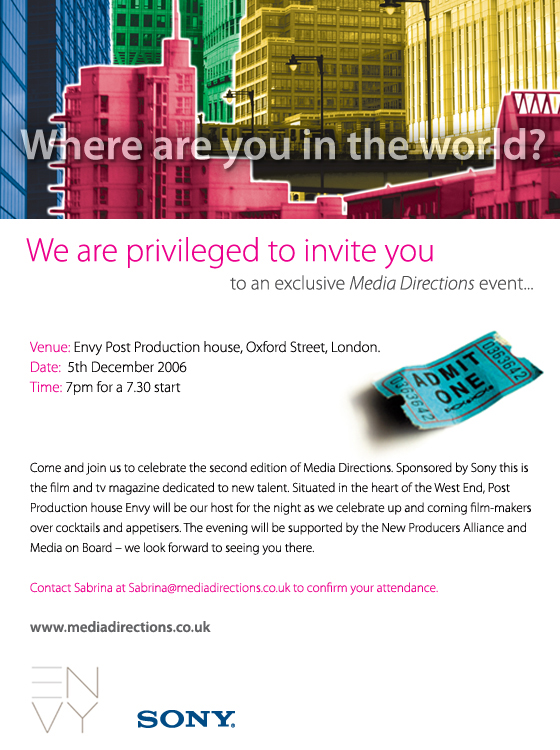 Five of the films from the competition, which were highly praised by Paul Green, talent scout for the National Film and Television School, are featured in the second edition of the magazine. Their subjects range from self harm to emigration, and grief to the New Orleans disaster.
The third issue is due out in May, to coincide with a Media Directions-organised arts festival in Birmingham. Sabrina is looking for people interested in becoming contributors to the magazine, or being featured in other ways.

For more information, please see the Media Directions website
To contact the author: This email address is being protected from spambots. You need JavaScript enabled to view it.