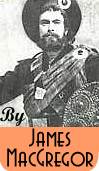 The UK's specialist awards for documentary filmmaking, the Grierson Awards, have been expanded this year with support from the FILM COUNCIL to incorporate a wider range of filmmaking.
The new Grierson Awards will be presented to outstanding factual films or programmes of social or cultural significance made in the UK and first screened publicly between 1 January 2000 - 30 April 2001. Best Documentary Awards will be made in four categories: Contemporary Issue, Historical, Series and Newcomer. The best film selected from these categories overall will be put forward for the Premier Grierson. In addition, there will be a
Lifetime Achievement Award.
Better Than Ever
Eddie Mirzoeff, lauded filmmaker, four-time BAFTA winner and trustee of the Grierson Awards says, "The Grierson Trust is delighted by the enlightened support of the Film Council for our new awards. I've been making documentaries since the sixties and I'm more impressed than ever by the high standards of excellence British filmmakers are achieving today. The re-launch of the Grierson Awards will celebrate their success." He adds, "Let's hope it will also rekindle enthusiasm for high quality documentaries amongst the industry's more faint-hearted commissioners."
Over the past few weeks broadcasters and independent production companies have submitted a selection of documentaries for the Grierson Awards. The final award winners will be announced on 14 November at BAFTA.
Brit Doc Daddy
First established in 1972 as a single award, the Grierson Award is named after John Grierson, one of the UK's most influential early documentary makers and universally regarded as the 'father' of British documentary. With the support of the FILM COUNCIL the award is to grow into a three-year programme recognising, promotion and celebrating excellence in all forms of documentary production.