Anthony Minghella : 1954 - 2008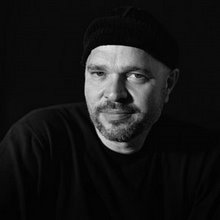 I'll never forget watching Truly Madly Deeply as a kid, a film I hold responsible for a crush on cellists (Altman's Shortcuts also playing a part). Anthony Minghella did much more besides making deeply heartfelt and tender films - from chairing the BFI to Grange Hill, Inspector Morse and promoting the family ice cream business on the Isle of Wight.
All thoughts to Hannah, Max, Carolyn and the rest of his family right now.
From Wikipedia:
Anthony Minghella (6 January 1954 – 18 March 2008[1]) was an Academy Award-winning English film director, playwright and screenwriter. He was Chairman of the Board of Governors at the British Film Institute between 2003 and 2007.
Biography
Early life
Minghella was born on the Isle of Wight at Ryde, the son of Gloria and Edward Minghella, ice cream factory owners.[2] His father wasItalian/Scottish and his mother came from Leeds; her ancestors originally came from Valvori, a small village in the Lazio region of centralItaly. Minghella attended Sandown Grammar School and St John's College (Portsmouth). He was a graduate of the University of Hull, where he completed undergraduate and postgraduate courses, but eventually abandoned his doctoral thesis.
Career
His first piece of produced work was a 1975 stage adaptation of Gabriel Josipovici's Mobius the Stripper; however, it was his 1985 pieceWhale Music that kickstarted his career.[3] He made his directorial debut with a double bill of Beckett's Play and Happy Days. During the 1980s, he worked in television, starting as a runner on Magpie before moving into script editing the children's drama series Grange Hill for the BBC and later writing The Storyteller series for Jim Henson. He also worked on episodes of the ITV detective drama Inspector Morse. His 1986 play Made in Bangkok found mainstream success in the West End.
His 1990 feature Truly, Madly, Deeply, a drama he had written and directed for the BBC's Screen Two anthology strand, bypassed its expected TV broadcast and received a cinema release. In order to make the film, he had turned down an offer to direct another episode ofInspector Morse, which he had thought would be a much higher-profile assignment.
In 1996, he won the Academy Award for Directing for The English Patient. He was nominated for the Academy Award for Adapted Screenplay for 1999's The Talented Mr. Ripley.
At the time of his death he had completed work on the adaptation of The No. 1 Ladies Detective Agency starring Jill Scott as Precious Ramotswe. This made-for-TV pilot is due to be broadcast by the BBC within a week of his death.
He vocally supported I Know I'm Not Alone, a film of musician Michael Franti's peacemaking excursions into Iraq, Palestine and Israel.
He directed a party election broadcast for the Labour Party in 2005. The short film depicted Tony Blair and Gordon Brown working together and was criticised for being insincere: "The Anthony Minghella party political broadcast last year was full of body language fibs", said Peter Collett, a psychologist at the University of Oxford. "When you are talking to me, I'll give you my full attention only if I think you are very high status or if I love you. On that party political broadcast, they are staring at each other like lovers. It is completely false."[4]
Minghella made his operatic debut directing Puccini's Madama Butterfly. It was first seen at the English National Opera in London in 2005, at the Lithuanian National Opera and Ballet Theatre in Vilnius in March 2006 and at the Metropolitan Opera in New York City in September 2006. The Anthony Minghella Theatre at Quay Arts Centre on the Isle of Wight is named in his honour. Minghella also made an appearance in the 2007 film Atonement, playing a television host interviewing the novelist whose role was central to the story.
Personal life
Minghella was married to Hong Kong-born choreographer Carolyn Choa. His brother, Dominic, is also a successful scriptwriter, and his son,Max, is an actor. His daughter Hannah worked as a production assistant on The Talented Mr. Ripley. His sister Edana is currently involved in a jazz event on the Isle of Wight, and his nephew Dante is one of the participants in Channel 4's Child Genius series.
He was a big Portsmouth F.C. fan and appeared in the Channel 4 documentary Hallowed Be Thy Game. His home had two double bedrooms dedicated to the display of Portsmouth memorabilia dating back to the club's founding in 1898. [5][6]
Death
Minghella died on 18 March 2008[1] of a haemorrhage in Charing Cross Hospital, London, following an operation the previous week to remove cancer of the tonsils and neck.[7][8] Several of Minghella's friends and colleagues, actors and actress such as Jude Law, Kevin Spacey,Ralph Fiennes, Gwyneth Paltrow all led tributes. Others came from Prime Minister Gordon Brown, John Berry, BBC creative director Alan Yentob as well as fellow director Sydney Pollack and Lord Puttnam.[9]
Filmography
Director
Producer
Actor
| Year | Title | Role |
| --- | --- | --- |
| 2007 | Atonement | Interviewer |
Selected plays
Awards