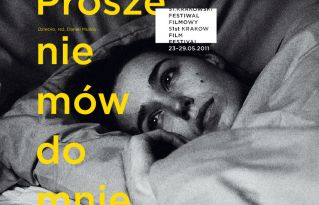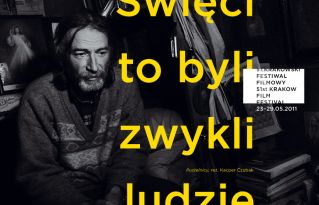 Amateur: barely a few letters from Auteur - but what, in our social media world, is the difference? If there was a dividing line of the 51st Krakow Film Festival, it was between the crowed-sourced YouTube world of Life in a Day and the personal journeys of documakers turning their lives and experiences into art. Less a debate between high and low art, as between the home movie and the knowingly crafted self-expose. 
The journey of Daniela Creutz as her fiance arranged the wedding of his sister in Kashmir in Arranged Happiness. Thor Ochsner's award winning debut film 1989: When I was five years old, about the loss of his father in a tragic car crash as a child. Bente Milton and Mikkel Stolt's Second Life psychosis and recovery tale in My Avatar and Me (which demands its own review and discussion). 20 years of home movies for an Italian teenager-turned-IBM executive who reluctantly concedes to being the reincaration of a famous Buddhist lama, claiming a prince-like life as the guru to hundreds of thousands of Tibettans in Jennifer Fox's My Reincarnation (which just became the fourth highest earning film on Kickstarter). Wojciech Staroń's Argentinian Lesson - widely hailed as a masterpiece, picked up four prizes about transplanting his family to Argentina to teach Polish. All people turning their life and personal circumstances into art - a more informed version of something online video uploaders do every day, without the gala premieres.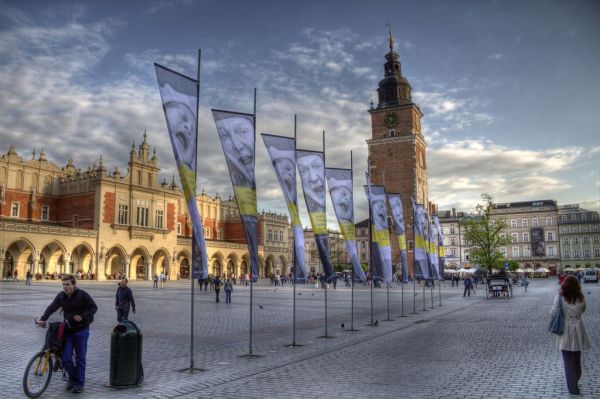 So, tho it was decried by some, Life In a Day, winner of the Audience Award, was an appropriate opener, I thought - like an extended trailer for the buffet of global human experience that the rest of the festival was serving up. It might have played a bit like an advert for an airline company (produced by one of Europe's biggest commercials companies, funded by Google) but it seemed to open the festival with that key question - who is a documaker? Is it simply the one with a camera who knows how to edit out the dross and emphasise the good? Or is it one who went to film school or who has the most Twitter followers or Vimeo views? And in a world where any human story can be repurposed as art, at what point does the artist become mosquito, their lens sucking the honesty out of a raw stretch of life for quick fame, views or laughs? I'm not sure I trust the anonymous trolls of the internet to handle that one. Potentially not just commodification of self, to quote Adam Curtis quoting Carmen Hermosillo's (shatteringly brilliant) Pandora's Vox essay, but commodification of friends, family and intimate personal history.
[Some filmmakers I spoke to disliked the way the film was cut - and we agreed it would be good if the films were in a pool where differerent people could cut together stories from that day. Then a few days ago YouTube partnered with Creative Commons to offer the remix friendly licenses to uploaders for the first time, making such collaborations possible.]
There were other highlights in a more traditional form - Swedish emigre to Poland Magnus von Horn's Without Snow, a short film about brutal Swedish peer-pressure amongst teenagers with tragic consequences; Papparazzi by Piotr Bernaś; a brilliant insight into the life of a super-mosquito, hunting small fry, then Polanski, and finally - in a critical twist - the brother of the President after the Smolensk disaster. Battle for Britain, by husband and wife team Jörg Tittel and Alex Helfrecht, a simple and heartfelt hymn to the hundreds of thousands of Polish who fought in WWII for Britain. Horses and Men, a little long but with a deft cinematographic hand and great music was a tender story about the rehabilitation of American prisoners thru horsemanship. A highlight in the fiction strand for me was Glasgow, from the Wajda Studio, which looked at a single mum left pregnant from a famous Scottish footballer - a reference, perhaps, to the curious Scottish law that lets a man who refuses to put his name on the birth certificate to be absolved of all parental and financial responsibility. A relative newcomer to Polish cinema, retrospectives of the Norman McLaren-esque animator Piotr Kamler, and Woyjeck Wiszniewski revealed talents I was unaware of. Wiszniewski's work in particular made me want to quit the world of html and pick up a camera again - his silent jazz-pulsing informational against heart disease 'Heart Attack was both brilliant - like a cross breed of Vertov and Goddard - and disquieting, given it was this that killed him at 34.
The city
It was my first time in Krakow and Poland, the home of my grandfather, and the source of my strongest memory of cinema inspiration, watching the Three Colours trilogy back-to-back in a cinema in Bradford as a teenager. My impressions could fill an article in itself - it is beautiful, buzzing and quite irresistible.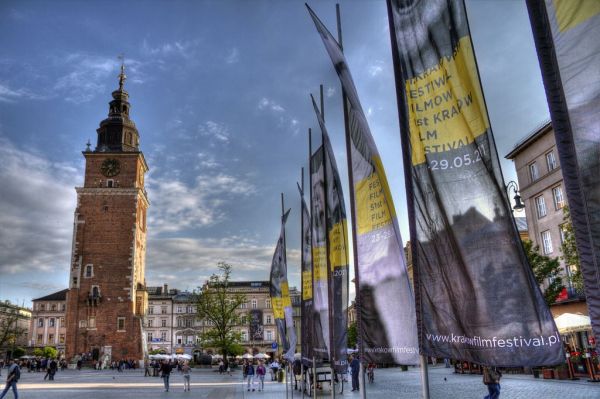 The office where I booked my apartment was also selling a variety of bubble machines - and this seemed an appropriate metaphor as too long in the old town and it's easy to believe the whole of Poland shares the picturesque fairy tale Disney charm and affluence. It's hard to believe Aushwitz, grave to 1.5 million, is half an hour away, but it's only referred to by tour-guides selling trips alongside the Salt Mines and the mountains. The filmmaker of Descrendo, about a camp but likeable nursing assistant in an old people's home, was apparently warned that a film with a gay character would never win an award, and the walls sported the odd swastika. But it is perhaps unfair to make too much of this in a country that is but a few decades out of a repressive and brutal regime, bedrocked in Catholicism and struggling to position itself in the centre of Europe amidst the onslaught and lure of free market capitalism, when centuries of foreign invasions have culminated in an endless round of stag parties, puking and pissing their way around the city.
Yet despite the cheap flights and drunk stag mobs, culture runs fast thru its veins - stepping off the train, instead of being confronted with a Burger King or WHSmiths, there's rows of second hand book stalls. The impressive new museum of modern art Mocak had opened just before the festival and showed a city with its feet comfortably astride both the past and the future. On the grounds of the Schindler Factory - which has a moving museum about occupied Krakow that is definitely worth a visit - Mocak's launch exhibition is about the reflection of history thru art (you are eerily welcomed with a glowing sign 'Kunst macht frei'). The historical presence of the Schindler factory (a short walk from the grounds of camp that is central to the film), besides a well curated museum digging deeper into the past, coupled with a smart new polished concrete art gallery reflecting this thru the prism of the 21st century. Old and new not battling each other for centre-stage but comfortable side by side - or at least face to face.
And it felt like this was the strength of the festival as well - a festival adapted to the modern age, but not surrendering a focus on great stories told well, to eye catching initiatives. So there was a daily newspaper, a daily video bulletin (remarkably well put together), a pitching forum, industry events, nightly parties, networking, videotheque, a filmmaking challenge (which resulted in the most brilliant four minute film about umbrellas you will ever see), outdoor screenings, a host of prizes presented at a ceremony with a leading Polish jazz band, a beautiful city plastered with posters and banners made from stills from the films, and most importantly, a big programme of cinema you will probably never see on TV or at your local 'plex. It's not perfect but it was gimmick-free and unashamedly cultural and human-centered. And my week in the city soon became two - thanks in part to the good company of fellow Man City fan James Hopkin and a sense that you could spend months exploring the city. It was an overdue and much needed reminder of the pleasures of being part of Europe and I left feeling recharged - I should have listened to Laurence Boyce before (it was his eighth festival) and got myself there years ago.
The awards are listed after the jump.