The distribution deal was done with Revolver but they wanted some minor cuts to the film, which I was unhappy about... They went ahead with it without ever discussing it with me directly."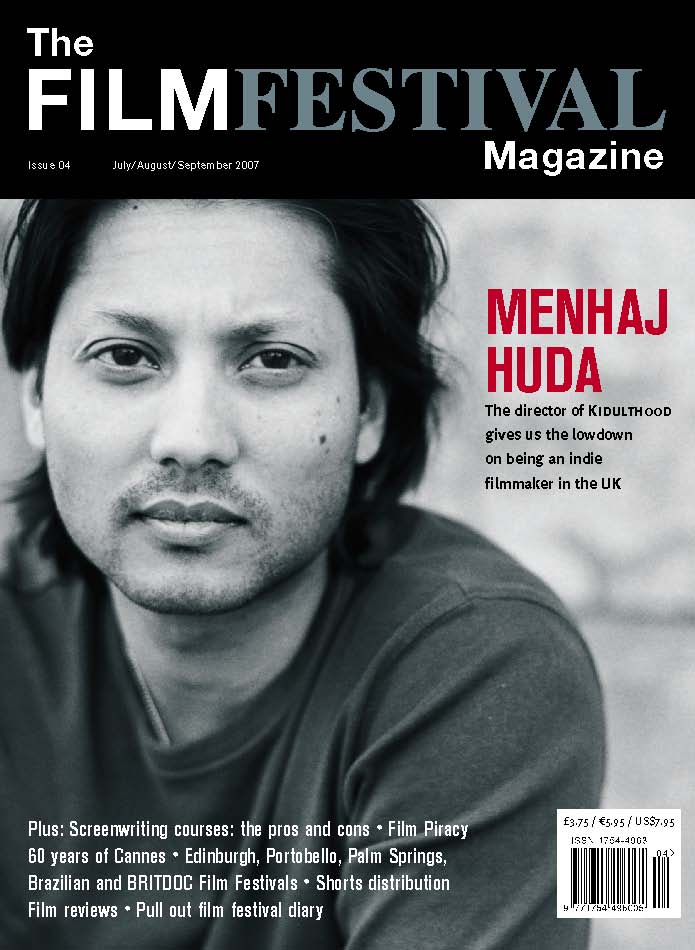 Director Menhaj Huda is best known for his hit feature film Kidulthood (2006) which became a cult flick amongst teenagers across the UK and went on to win The Douglas Hickox Award at the British Independent Film Awards in 2006. As part of a series of articles on Netribution from Film and Festivals Magazine, Menhaj meets Editor Vicki Psarias and explains how he got to shoot Kidulthood on 35mm for under a million, what went on behind the scenes, and why he feels let down by the British film industry.
You're known best as the director for Kidulthood, but how did you start your career?
I never set out to be a director - I always wanted to be an editor and after university, that's where I started. I was working with music videos and I pitched an idea for a dance music show called Hypnosis to Channel 4, which they made into a series that I directed. I'd never been to film school so that was an education in itself. From that, I spent the following five years directing music videos, music shows and youth programmes.
What did you study at university?
Engineering. I have a very technical mind so I love everything equipment wise and mechanical. Most crews are quite surprised by how much I know and understand about the technical side of filmmaking. Ultimately, they're all machines whether it's a camera or an edit suite and if you understand how machines work, you can cut corners and do things most people don't learn how to do. I've always been very confident about computers and once you have that knowledge, you can extend it and be very creative.
You work a lot with eminent cinematographer Brian Tufano, who shot Kidulthood. If you're very technical, does that ever cross into his area?
It actually saves a lot of time as I can be very specific and say to Brian, 'I want this particular lens' or 'I want that shutter speed'. Other directors, however, come from different, more theatrical backgrounds or are speaking more artistically about what they want, and it's the DP's job to translate that into visuals. I know exactly what I want and how that can be done.