About Me
Play
A few of my favorite things

Give me the Odeon for a day and I'd show

Places I want to go before I die

Bands to play at my birthday

Desert island books

If I was going to steal a famous work of art for my living room

Dream dinner party guests

And we would eat

If I had magic powers...

If I was an animal...

If I was a fictional character

Inspiring quotations

If you don't get out there....you don't get seen!
Contact me
Contact email

This email address is being protected from spambots. You need JavaScript enabled to view it.

Your website
Work
Current status (select all that apply)

employed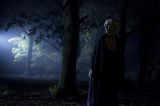 River George
Uncomfortable silence can be so loud!
- 3 years ago
Karma
Member since
Wednesday, 03 March 2010 16:50
Last online
3 years ago
Profile views
2,855 views
River George hasn't join any discussion yet.