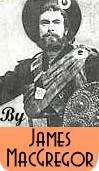 Rumours of the imminent demise of the Queen Mother's favourite soap opera High Road are grossly exaggerated according to bosses at Scottish Television.

Speaking after speculation that High Road is set to be axed, Sandy Ross, managing director of Scottish Television, has guaranteed that Mrs Mack and other favourites will remain on screen until at least December 2002.

But after that, who knows?

Mr Ross said that only when the company is deciding programming budgets for 2003 will the future of the soap come under the spotlight.
Royal Visit

He said: "I have no idea why this story has surfaced again. I can only imagine it was because of the Queen's recent visit to Scottish TV. This story of High Road being axed first came about when we published our annual review a few months ago.

"In that review we said that we will be evaluating every aspect of our output next year and the situation has not changed at all since then.

"Episodes of High Road have been shot and recorded and the programme is guaranteed until December 2002.

High Road first hit the screens in 1977.

The goings on in the fictional village of Glendarroch have since spawned an intensely loyal following.
Royal Family Followers

Among the fans is the Queen Mother, who loves the antics of characters such as local busybody Mrs Mack, the MacDonalds and Isobel Blair.

During the Queen's recent visit to Scotland she asked to watch a scene from the soap being performed and filmed live, but whether that scene will ever make it on to television is unclear.

Andy Cameron, who plays Chic Cherry in the soap, has hit out at any plans to chop the soap after 2002 saying that filming has currently stopped and nothing has been said to them about when filming will resume.
Slippery Soap

He believes that Scottish TV would find it difficult to fill the gap left in its schedule by the loss of High Road.

However, BBC Scotland has its own new soap planned.

Any decision to axe High Road could be seen as Scottish TV cutting back before its audience is lured over by the new BBC Scotland show currently being developed at Queen Margaret Drive.

But Mr Ross said: "Our decision over the future of High Road will not be influenced by the new BBC soap opera in any way.
No Concerns

" We have absolutely no concerns about their drama and genuinely hope that it does well. "

High Road currently attracts fewer than one million viewers in Scotland and was taken off the ITV network in 1993 with only three months' notice.

At that time the soap's future looked doomed, but the then head of programming at STV, Eileen Gallagher, introduced a raft of new writers, spiced up the storylines and staged a "Save Our Soap" rally in Glasgow's St George's Square.