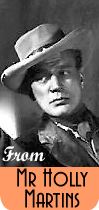 Last year, CNN, BBC, ITN, Reuters and APTN agreed a code of practice to protect journalists in the field. Agreeing to share safety information and work with other broadcasters and organisations, they drew up a set of common guidelines for their journalists working in war zones. Exactly a year later, 7 journalists have been brutally killed in Afghanistan.

The Rory Peck Trust calls on other media organisations to sign up to this code of practice as a matter of urgency, and make the safety of their journalists, reporters and camera crews an absolute priority. The Trust calls on media executives to discourage risk-taking in pursuit of a story, and urges freelancers to resist pressure to go into insecure areas or anywhere they feel is unsafe. We call on all of you not to be influenced in your choices by competitive pressure to get stories or pictures. The Trust also condemns strongly the targeting of media workers by any of the parties to the current conflict, and underlines the principle that the ability of the media to report is an essential democratic freedom.

The Rory Peck Trust works for the protection of freelance media workers, and among other services helps to provide training for those freelancers planning to work in areas of conflict.