industry buzz by holly martin | from Vienna | contact: holly@netribution.co.uk
United Artists 2?

Varity.com reported in the week that four successful film directors are to start up their own film company. The filmmakers currently involved are Stephen Soderbergh, Spike Jonze, Alexander Payne and David Fincher but there's a rumour about the trades that British heavyweight Sam Mendes will be the fifth.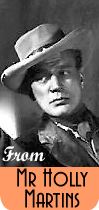 Not since the collective power and wealth of United Artist's conception in 1919 has a group of such stature agreed to form an independent company.

Although the four directors have agreed an in principle deal, three pictures apiece over 5 years, a name for the company hasn't been announced. The word in the rags is that USA Films are in the picture.

Soderbergh is the most noted of the group with his two hits, Erin Brokovich and Traffic dominating the 2001 Oscars, but his filmography as an indie impresario is far more impressive: Out of Sight, The Limey, Schizopolis, Sex, Lies & Videotape… the list goes on to his forthcoming pulp heist flick, Oceans Eleven .

Jonze made a big name for himself working parallel with French music vid guru Michel Gondry. Many say Spike had more influence with his cheap mocking videos for the likes of Bjork, R.E.M., Fatboy Slim and, of course, The Beastie Boys' 'Sabotage' hit. His feature debut was a roaring critical and a healthy commercial success, Being John Malkovich.

Alexander Payne's sole success is Election, starring Reese Witherspoon and Matthew Broderick although his latest, About Schmidt pits Jack Nicholson against Kathy Bates.

David Fincher will be familiar to any contemporary Film Noir buff. Se7en and The Game, photographed by Khondji and Savides respectively, and Fight Club have guaranteed him respect both as an adventurous storyteller and a box office earner.

To put Sam Mendes in with that crowd would surely, in talent if not in experience, rival the pulling power of Griffith, Chaplin, Fairbanks and Pickford.
This week...
Cinemas Admit record Year >>>
Euro adds to UK's film woes >>>
Britfilm Investment Sinks 10% in 2001 >>>
(Stewart) Till We Meet Again >>>
Jean-Marie's Mess >>>
Snow White & The 7 Sequels >>>
Brian Cox in Good Spirit >>>
And also... >>>