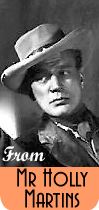 Jonathan Glazer's rough edged gangster flick Sexy Beast looks likely to nab the Best Actor award for Ben Kingsley although he stands against his co-star Ray Winstone, Tim Spall from Lucky Break and Ian Hart for Liam.

The Best Actress category is a little more difficult to pick. Kate Ashfield stands a good chance for Late Night Shopping but she must beat Samantha Morton for Pandaemonium, Susan Lynch from Beautiful Creatures and the peoples favourite Kate Winslet for Enigma.

Jonathan Glazer has some stiff competition for the best director trophy in Michael Winterbottom for The Claim, Ken Loach for Bread And Roses and Michael Apted for Enigma which opened last week.

The Douglas Hickox Award for best debut feature director is a clear indication of the industry's talent coming through (if supported by the press). Hackney's epic ace Asif Kapadia for perhaps leads the pack with The Warrior, Scot Saul Metzstein for Late Night Shopping, Richard Parry for South West Nine and Joel Hopkins for the quite hilarious comedy Jump Tomorrow, released at the beginning of November.

The Warrior, which went down so well at the Edinburgh film festival this year, is also tipped for its technical achievements. DoP Roman Osinstands against editor of Alone, Nick Lofting, Jany Temime, costume designer of High Heels And Low Lifes and Enigma's production designer John Beard.
The jury is a rich mix of talent and power. Actor Adrian Lester, Christopher Fowler, Last Resort director Pawel Pawlikowski, the FC's Paul Trijbits, Parminder Vir, Scala's Stephen Woolley and Stephen Frears.

The winners will be announced on October 2 although, on reflection, a prize should be awarded for FilmFour's contribution alone.