About us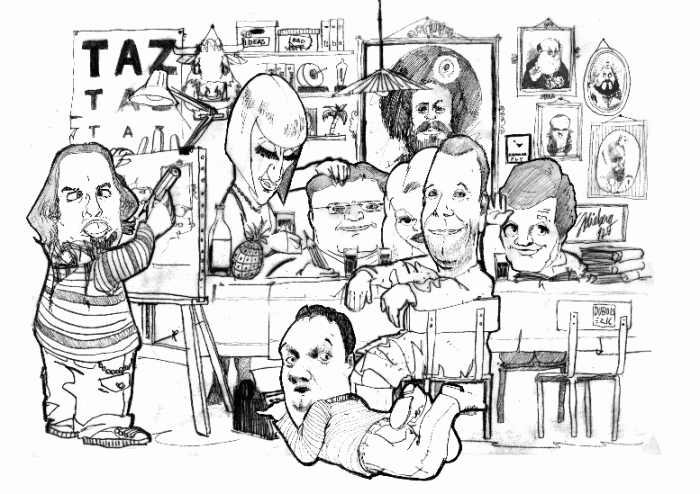 Netribution is run by volunteers - and anyone can contribute content or help out.
Background
We were founded at the end of 1999 by Tom Fogg, Wendy Bevan Mogg and Nic Wistreich. Inspired by the dotcom boom Tom and Nic quit their film degrees to run the site full-time, growing to become one of the UK's most popular - and biggest - film industry website. Due to a lack of funding from both private and public sources, Netribution.co.uk ceased being updated from February 2002 - and all went our separate ways. In January 2006 the site relaunched a beta  site that would let anyone add articles.
Our aim is to encourage, assist and inspire independent creatives to use their new digital freedoms to create great work, that adds to our understanding of ourselves and the world, and helps move things forward.
We try to to practice what we preach. Our first book was printed by 'one of the world's most environmentally friendly companies' who use apple juice in their inks (but who ceased trading in the UK :-( ), we're committed to open source principles and if we ever make money we plan to redistribute it.
If you would like to get involved - as a helper, angel, writer, editor, diarist or just nice person to have around, then do say hello. If you tried to say hello before and never heard from us, then we're sorry - we only just discovered that our contact form did not work.