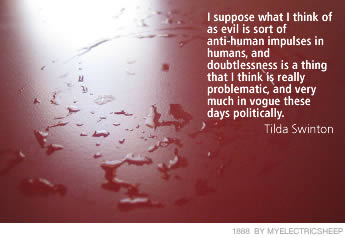 I get it. The people have spoken (well, 37% of the electorate or ~26% of the UK). Brexit means Brexit (tho no-one knows quite what that is) and the decision is clear. There may be a multitude of reasons why people voted Brexit – to save money, to avoid EU regulations, to get more parliamentary sovereignty, to cut welfare for EU migrants, to send a message to Westminster, to send a message to Brussels, to get rid of non-whites, to get £350m a week for the NHS – but change is coming. What sort? Well, although had the EU offered David Cameron a better deal in February, we'd probably have voted to Remain, making it plausible the EU could offer us a better deal now, that doesn't appear to be happening. The British negotiating positions looks like either Single Market without free movement or if not given that, full Brexit, perhaps with a right-to-remain agreement for current residents in exchange for similar deal for Brits in the EU or a Canadian-style trade deal. In either scenario the system of democratic influence into the operation of the EU we currently have; the seat at the negotiating table for new deals, treaties and funding schemes – that has gone, as are the network of MEPs who exist to communicate local issues to the EU.
Removing free movement means that if I was going to open a big factory, if I couldn't employ enough cheap skilled workers to do that in the UK, I could just set up a factory in in Poland and do it there. Poland would get my PAYE, VAT and Corporation Tax and there would be no tariffs for me to sell my stock back into the UK. I'd employ fewer local businesses to support and build my factory. It's good for me, Big Business, but terrible for countries and communities. This is the thing about free movement that politicians seem to not bother explaining. Economically speaking, free movement is designed to protect local jobs and the local economy, it's a concession to social issues in an otherwise purely business deal.
Though for me, free movement means something different. It means the ability to not have to make the trade-off between being able to travel and being able to hold down a job or start a business. I can currently both work and run my business while travelling and living around the EU. I'd prefer if that was the world (and to be honest, provided I bring money with me, and keep moving, that's true). I appreciate many people in many jobs don't have this luxury, tho they doubtless earn more. Still, remote working, the gig economy and digital businesses are only growing, ten years from now my lifestyle of working for clients while starting ventures from any nice place I chose (with Wifi) could be the norm. What kind of lifestyle do people want their kids to have? My brother is just starting a top MA in Sweden – for free! Why prevent people from the freedom to bounce between Florence and Copenhagan, Paris and Krakow, Berlin and Madrid, building a network of peers, co-workers and friends? Why deny that luxury to British citizens?
If free movement goes, then I guess I would to, and move to a country that does offer it. Businesses and entrepreneurs will be the first to be offered plenty of EU27 incentives and residency by other states, something that's already begun with the Berlin billboard van. America wants to fast-track visas for entrepreneurs with startups. The public funding systems in some EU countries are brilliantly set up to support startups and small business (not to mention research, art, film, tv production, theatre, etc).
I can imagine some Brexiters would call those who Leave a traitor to their country – actually all of this is the reverse: it's because I want to stay in the UK and run my business from here that it matters so much to me that we get the best possible post-Brexit deal. I know I'm not alone.
Why the EU matters to a tiny business like Netribution
I've not done the sums but maybe up to a quarter of my business in recent years has come through the EU. Netribution is a tiny outfit that's chosen to stay really lean and small with the lowest possible overheads in order to maximise time to develop new ideas. Still, through this microbusiness, I've worked on Honeycomb, an EU Interreg project researching and building creative digital micro/SME business networks across Ireland, Northern Ireland, Scotland and England; and Interreg's Scandinavian World of Innovative Media, bridging Copenhagen and Malmö with some of the region's most creative digital people and microbusiness. You can download a copy of the research I did for Honeycomb here, and watch the slightly stumbly lecture on web film distribution I did for Swim here.
Eight years ago with Adam P Davies, Netribution launched our 490-page world Film Finance Handbook at Cannes. We sold copies in the local bookshop and the American Pavilion, and on upturned boxes in the street to passing multi-million dollar producers. We even thrust a copy into the hands of a then Culture Secretary, Tessa Jowell – better access then we could have got in London. Best of all, we paid no tariffs and had to fill in no forms.